ALROSA's Mir Accident Illustrates How Diamond Industry Actually Works to Keep Miners Safe
August 10, 17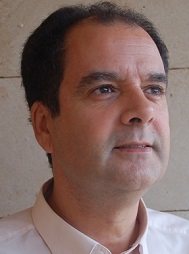 Our hearts and prayers this week are with the eight miners, trapped following a sudden flooding at ALROSA's Mir mine, and their families. After almost a week, and despite the efforts of more than 300 rescue workers, the unlucky men have still not been brought out. Although we are all hopeful for a successful conclusion, time, alas, is running against them in conditions that are too dreadful to imagine, with a reported 40,000 tons of water above where the miners are located which could break through at any moment.
Reports say that rescuers have identified the location of three of the miners, but it is unclear if the missing eight have survived. Trying to reach them is an incredibly difficult task due to piles of rocks and metal debris. Some 330 people and tons of water-pumping and other equipment have been brought in to help with the search.
Nonetheless, there have been instances of miners trapped underground who have survived for lengthy periods. Perhaps the best known example is one that attracted global media – the Chilean mining accident exactly seven years which saw a cave-in at the San José copper-gold mine. The accident, which trapped 33 workers 700 meters underground and five kilometers from the mine's entrance, ended successfully with the rescue of the men after 69 days.
If there is one thing that stands out about the terrible current incident in Russia, it is how rare such occurrences are in the diamond mining industry. Periodically, there are incidents around the world where miners become trapped and rescued, as mentioned above, and unfortunately not a few instances of deaths.
These have typically happened in coal mining operations. In Pakistan earlier this month, five coal miners were killed. In Iran in May, 21 coal miners were killed trying to rescue trapped colleagues, while China has also experienced accidents resulting in the deaths of scores of miners. Even the United States has recorded fatalities among coal miners, with 10 killed so far this year – more than all of 2016, according to reports.
The diamond mining industry has a safety record of which it can be extremely proud. Along with just about every other diamond industry journalist, I tend to ignore the safety record of diamond miners as reported in their quarterly and annual financial results, taking it as a sort of given, as I report on revenues and profits. Indeed, the last such report I could find on a diamond mining accident was a father-of-three who was killed driving inside the pit at the Jwaneng mine in Botswana in July 2012.
As the ongoing rescue efforts in Russia testify, however, excellent safety records are created by companies putting in place excellent safety procedures. Unfortunately, there will always be incidents caused by unforeseen events, but that does not take away from the work of all the diamond mining firms in insisting that employees follow very strict procedures to cut the risk of an accident down to incredibly low possibility.
Have a safe and pleasant weekend, and let's keep hoping that our industry colleagues far away in Yakutia come out safe and sound.