New Year, New Marketing Tactics in 2019
December 06, 18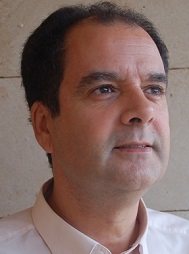 I have been looking this week at predicted marketing trends, and while there are very many forecasts – especially as we head into the new year – I have tried to boil them down to some main ones.
It seems that buyers – especially younger buyers such as the much pursued Millennial demographic – are big on video and the so-called authentic marketing voice. Buyers are increasingly seeking authenticity when online and video is seen as a mean of making a real connection with the audience.
Different surveys have found, for example, that viewers are 65%-85% more inclined to buy after watching a product video, and that almost half of buyers look for videos related to a product or service before visiting a store, while marketers who use video increase their revenues almost 50% faster than non-video users.
And on the issue of video, there are two types: ephemeral content and live broadcasting. The ephemeral sort is along the lines of Instagram stories and SnapChat images. In other words, pictures and movies that disappear within a relatively short period. You are not making video for the long term but rather for a short attention span. And when you consider that Instagram has hundreds of millions, the investment is clearly worthwhile. It's all about the "Story" on Instagram. Create the story and keep it going if you want to retain the viewer.
Meanwhile, Live Broadcasting has become increasingly popular. Facebook Live attracts 135% more organic views than images on the newsfeed. And with Facebook making changes behind the scenes to make it more challenging for content to be seen organically, live streaming is becoming an important part of companies' social media strategies.
The strength of live broadcasting via Facebook Live or YouTube Live is that it provides a platform for honest conversations, with viewers able to ask questions or make comments in real time, strengthening accountability and creating a sincere two-way communication.
People are curious about what AI means in the marketing field and we covered the basics of machine learning, deep learning and natural language processing in our post. But at the forefront of the artificial intelligence trend this year is the chatbot.
It's hardly possible to pick up a newspaper with reading about Artificial Intelligence (AI), and so-called chatbots are likely to increase in importance as they answers a vast range of questions from potential buyers.
Similarly, references to big data also seem to be everywhere. Massively increased computing power gives firms the ability to crunch vast amounts of information. What are consumers looking for, how often do they visit your site, how do they move around the site, are they looking for in-store or e-commerce sales, mobile searches or buying via an app? Those are among the questions that big data is providing answers for. It's not by chance that after your first visit to a hotel reservation or flight company site, the same search throws up a higher price. How buyers engage with a brand and how they search for and buy products are all being monitored.
Big data enables micro-interactions, where patterns of searches for something to learn, do, discover, watch, or buy enable firms to know what they should suggest to buyers. Firms know where you are located and can thus use Google maps to find businesses close to you.
"Micro Moment marketing" enables Google to not just present a message to a target market, but to do so with a level of timing that has a huge influence on marketing efficiency. The aim is to present information to the target audience long before their micro-moments: when they do search for your products they will remember your brand's strength be biased towards choosing your product.
As has become clear in recent years, traditional marketing, such as advertising, is losing its power to influence buyers. As mentioned previously, customers want to feel a real connection with brands via a two-way communication. They want to have a voice and the power to relate, engage, and even converse. They want to interact with brands and businesses on social media, via Facebook or WhatsApp, or even text messages.
A one-size-fits-all approach is next to useless because buyers want to feel they are being personally approached, and not just part of a huge potential audience. Conversational marketing is focused on the customer experience. Companies need to listen to the nuances of their customers' desires.