Basel revisited
March 21, 19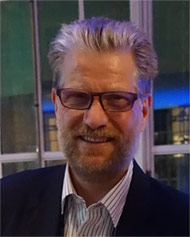 "Are you going to Basel?" was a question many of my colleagues in the international gem and jewelry industry had asked me during the past few weeks. I am writing this "at Baseltime," while on a plane flying over the Swiss Alps on my way home from a family event in my native Netherlands. In earlier years, I would have been landing soon in Zurich, to then pick up a car and drive to that charming, beautiful city on the Rhine. I am not going this year. In fact, I haven't gone there since 2013, since the show has lost so many of its iconic diamond, gemstone and jewelry exhibitors.
Truth be told, I loved going to Basel, that is, BaselWorld - that unique fair that has been held since 1917, steadfastly, uninterruptedly, even during WWII. This exclusive annual watch fair ultimately evolved over time into Europe's leading watch and jewelry fair, and into a must-attend event for European, North American and Asian buyers. Until it wasn't anymore.
Going to Basel was a real treat because of the quality and variety of the gem and jewelry exhibitors and the stories they generated, because of the excellent networking, and, because of the unparalleled level of services the fair used to offer to accredited journalists.
Most members of the trade don't know this, but BaselWorld used to value its press corps highly and treat its members very well. I'd been doing Basel since the late 1980s and can testify that colleagues in the trade press used to joke that the fair should lower the level of comfort a few notches (rest assured, they have), so as to guarantee that journalists would leave the press room and go and do what they are supposed to do - roam the halls, interview exhibitors and visitors, and get their stories posted.
The last time I attended – five years ago - some 3,600 journalists had registered. Thank heavens, not all of them showed up at the same time in the press center. BaselWorld's press and media center was top notch. I always found a desk to work at, the Wi-Fi was great, and they knew a journalist's drug: good coffee. One wonders how many thousands of cups of brew have been filled by those coffee machines lined up in the press "recovery room."
What I cared for less was the commute. At the time, my client had allocated me a €150 a day for lodging and food. This meant that I was effectively not only banished from Basel but was forced to look far and wide for a hotel. Luckily, I had jumped through these hoops before, so the car was rented and the hotel room booked at a lovely place an hour's drive away, some ten miles south of Colmar in France's Alsace. That left me with about €40 for dinner. Yes, I found a solution, but it did make attending Basel a huge effort.
Buyers, on the other hand, especially those coming from overseas often didn't know the show very well and did not have many options.
In those years, negative experiences were reported across the board. Let me illustrate this with the comments of a prestigious American buyer, as reported to me by an exhibitor who at the time absorbed his buyer's laments:
"It took us more than an hour at the Basel/Mulhouse airport to get through customs. Then we were taken for a $300 taxi ride to Basel, only to arrive at a $750/night hotel room – a room I would not pay $50 for if it were a motel room in the USA." The buyer assured us, "This is the last time they will see me in Basel."
Those were the bad days. Fast forward to 2019; BaselWorld has changed. A lot. The fair's exhibitor base is now at half the size it was five years ago. The show, finally, is under new management. Clearly, the new team will have to work hard to rid itself of all the negative baggage and re-invent the fair. Will BaselWorld go back to its roots and focus on the watch industry only? Or will management try to bring back those iconic, important and diverse diamond, gem and jewelry firms that made Basel so special, but who left the show, in despair, in recent years?
Let's hear it from Basel!