Let's Get Intimate
November 07, 19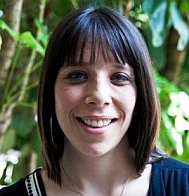 You know about intelligence quotient (IQ), you know about emotional quotient (EQ), but one term we might want to start paying attention to is Brand Intimacy Quotient (BIQ?). And that's because this is a metric in which the luxury industry - from cars to handbags to jewelry - is scoring badly.
So what exactly is brand intimacy? According to "brand intimacy agency" MBLM, it is defined as "the emotional science that measures the bonds we form with the brands we use and love."
And MBLM should know. The agency studies hundreds of companies and assigns them a ranking in its Brand Intimacy Study, which is the largest study of brands based on emotion.
This year, "luxury" dropped one spot from its 2018 ranking and is now languishing in 14th place (out of 15) in MBLM's Brand Intimacy 2019 Study.
If you're taken aback, so were the folks at MBLM.
"Luxury fell in our 2019 rankings, which continues to be a surprising finding because of the prestige and value of these time-honored brands," said managing partner Mario Natarelli, who asked a question that sums up the issue: "How can some of the most esteemed, expensive and quality brands fail to form emotional connections with their customers?"
How indeed?
A possible answer is found in an article released by MBLM entitled, "Luxury brands: High costs, Low connections," which tries to get to grips with this dichotomy.
It posits that the uniqueness of brands makes them difficult to market.
Perhaps.
Another view posits that more frugal brands are more appealing, which could be why Chick-fil-A has such a high ranking (#10).
But Natarelli also has some good advice. "We believe that the brands in this industry will strongly benefit from shifting their focus and appealing to consumers' emotions more," he says, pointing out that in a shrinking market doing so will become even more important.
"To succeed in the future," he argues, "luxury brands will need to move beyond the rarified or the sensual, and begin to mine the deeper consumer bonds that endure in order to truly resonate."
So what about the Brand Intimacy Quotient rating I mentioned earlier?
The luxury industry scores a paltry 18.7, well below the cross-industry average of 31. The top performing brand, Disney, on the other hand, had a score of 77.9 and Chick-fil-A scored 54.7.
The good news about the MBLM study is that two jewelry brands, Cartier (27) and Tiffany & Co. (27) were in the top 10 luxury brands that people love - and watch brand Rolex (31.1) topped the category. The other top-performing brands were Chanel, Jaguar, Louis Vuitton, Gucci, Prada, Land Rover and Burberry.
So, what's the takeaway from this? Whether you call it Brand Intimacy Quotient, emotional connectivity or effective marketing, there's clearly work to be done. While the jewelry industry is doing a pretty good job of appealing to consumers' emotions - after all, that's what motivates many jewelry purchases and it's why two out of the three top slots went to jewelry companies - it's not enough.
Intimacy can take on many forms, but as anyone in a strong relationship knows, there's nothing more important than listening to what the other side wants and needs.
Perhaps it's time to talk less and listen more.
What do you think?
Have a fabulous weekend.