Why We're All Going to be Feeling Blue in 2020
December 05, 19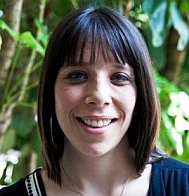 We could all be seeing a lot more blue next year with the announcement by color experts Pantone that PANTONE 19-4052, Classic Blue, an indigo hue, is the Pantone Color of the Year for 2020.
Just to make sure you're thinking of the right blue, take a moment or two to think of the sky at dusk...
According to Leatrice Eiseman, executive director of the Pantone Color Institute, this color "encourages us to look beyond the obvious to expand our thinking; challenging us to think more deeply, increase our perspective and open the flow of communication" and is "imbued with a deep resonance [that] provides an anchoring foundation. A boundless blue evocative of the vast and infinite evening sky."
Given where we stand on the cusp of a new decade, Eiseman says the color highlights our desire for a dependable and stable foundation. "We are living in a time that requires trust and faith. It is this kind of constancy and confidence that is expressed by PANTONE 19-4052 Classic Blue, a solid and dependable blue hue we can always rely on."
For the record, this isn't the first time Pantone has gone blue for its Color of the Year (see: Cerulean in 2000, Aqua Sky 2003, Blue Iris 2008 and Serenity 2016), this time, though, it feels like much more of a Hope Diamond color and doesn't feel that far from last year's Color of the Year - Ultra Violet.
For jewelers, though it's a fabulous color and one that can easily translate in store. While blue diamonds are rare, there are plenty of gemstones that can have this dusky hue - lapis lazuli, benitoite, labradorite, spinel, tanzanite and sapphire.
But playing the blues is only one option.
Benjamin Moore, a household paint, color and coatings brand named a radically different shade as its color choice for 2020 - First Light 2102-70 - a "soft, rosy hue blooming with potential." This color is about as different to Classic Blue as it's possible to get.
As for what this color means, according to Andrea Magno, Benjamin Moore director of Color Marketing and Development, it represents a new dawn of idealism, design and living. "A shift in mindset from the material to satisfying the core needs in life: community, comfort, security, self-expression, authenticity and ultimately, optimism."
So what's the takeaway of all this color play? The first is that, as we all know, beauty is in the eye of the beholder. As Magno says, "color is powerful but highly subjective, especially through the lens of different generations, relationships and moods."
It's also interesting to see how two different companies who do the same thing - sell color - can have such a different approach to the same problem. Or, to put it another way, we all have a different way of looking at the same thing.
Whether we are living in a time that requires trust and faith or a new dawn of idealism, one thing is clear, things are never black and white.
Have a fabulous weekend.