Women Aren't Waiting Around for Jewelry
January 09, 20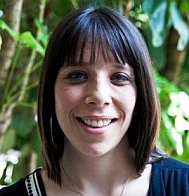 (IDEX Online) - The Women's Jewelry Association's (WJA) announcement that it is promoting women buying their own jewelry with its "March is Me Month" campaign looks like a great initiative.
After all, women's spending power is huge. According to an article in entrepreneur.com, though, the business world is blasé about recognizing the "female economy," which Forbes put at $18 trillion in 2017 - and it's only grown since.
To a large extent, women's purchasing power is still overlooked. "It's surprising that more people, especially salespeople, haven't yet figured out that women account for 85 percent of all purchases and drive 70-80 percent of all consumer spending," wrote Jana Matthew, professor and director of the Australian Centre for Business Growth, University of South Australia.
This might be true for so many items - clothing, healthcare, even home purchases. But jewelry is an outlier category. Despite De Beers' research which revealed that more women than ever are buying engagement rings, either in same-sex relationships or on behalf of their other half, jewelry still falls in the gift category for most women.
As much as we love it and enjoy wearing it, jewelry is a luxury.
But it doesn't have to be. At least, not every purchase.
And I know of what I speak.
While, according to the Annie song, you may not be fully dressed without a smile, I don't feel fully dressed without a pair of earrings.
Before I lost them (for the second time!) I wore a pair of beautiful silver Toby Pomeroy hoop earrings almost every day. They were my signature piece. In fact, you can just see them in my photo at the top of this page.
I remember the incredible feeling the first (and, unfortunately, the second) time I bought them. It wasn't that they were particularly expensive, but they represented a big purchase for me. The fact that I bought them a second time shows just how much a part of me they were.
Too often people think jewelry is a go big or go home purchase, but as my relatively humble, but beautiful earrings prove that's not the case.
One book I love reading to my kids is The Paper Bag Princess, which turns the traditional fairy tale ending on its head with the immortal last line, "They didn't get married after all." And it's time for us to turn the traditional jewelry narrative on its head too.
In a world in which women do so much and have more power than ever, it's high time they stopped waiting around for someone else to buy them jewelry. It's not going to happen overnight, but March is Me Month is a great start and I'm excited to see where it leads.
Have a fabulous weekend.