Baked Beans and Diamond Rings
November 19, 20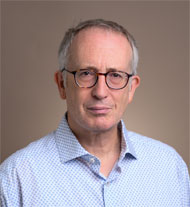 I remember my first visit to a Walmart store. I was a Brit on holiday in Florida and I was struck by the fact that I couldn't buy beer because of local liquor laws, but I could happily purchase a handgun. I was also taken aback by the sheer size of the store - dwarfing anything I'd seen back home - and the range of goods on offer. Walmart sells pretty much everything, from bananas and baked beans to patio furniture and spare tires, so it's no surprise that they also sell jewelry. And plenty of it. Last year they sold $2.71bn of it, second only to Signet, the world's biggest jeweler ($5.56bn) according to National Jeweler magazine's annual State of the Majors report for North America published this week. It's occupied second place for at least the last five years. Walmart stacks it high and sells it cheap at 7,362 outlets, offering lots of carats for not so many dollars. Its jewelry revenue peaked in 2017 at $3.21bn and has declined slightly in the last couple of years.

Walmart really is as big as they come. Last year its total revenue was $524bn. That's more than twice as much as Apple ($260bn) and nearly double Amazon ($280bn). It's also the largest private employer in the world with 2.2 million people working at its 11,500 stores. So it's interesting to see how little coverage Walmart attracts in the trade press. It barely gets a mention in the trade press, considering it sells half as much as Kay Jewelers, Zales, Jared, Peoples, Piercing Pagoda, and JamesAllen.com put together.
To be fair it's not operating at the top end of the market. Its bestseller is a pair of diamond accent sterling silver filigree oval leverback earrings for $20.99. But as a market player it consumes an awful lot of carats for two reasons, the sheer volume of business and its preference - and its customers' preference - for the poorer colors and clarities. You get a lot of flash for a little cash, so if you're thinking of buying a 3.0-ctw white gold eternity ring and you're looking for change from $1,100 then Walmart's the place for you. Just don't tell your beloved the color's I, or maybe J. And the clarity's I1 or I2. The picture (below) may have been enlarged or enhanced, then blurb warns, but rest assured you're getting a "genuine earth mined diamond".
Walmart has thousands of items available from a wide range of suppliers, and it does stock some higher-end stuff. The most expensive item I found was a platinum engagement ring with three brilliant-cut diamonds (one 0.75c-ct and two 0.60-ct, H-I, VS1-2) and 50 two pointers, for $17,456.90. The biggest discount I found was a half-price 3-ct oval 3-stone diamond ring, down from $22,990 to $11,495.00. All of the stones are, according to the description "a blinding white H-I color and piercing SI1-2 clarity".
Walmart isn't, of course, the only jewelry superseller that isn't exclusively, or primarily a jeweler. Costco, Amazon, Macy's and JC Penney are all there in the Top 10 retailers with over $100m annual revenue. Also in National Jeweler's list of 38 are department stores Nordstrom, Target Corp, Hudson's Bay, Neiman Marcus, TJX and Kohl's.
Have a fabulous weekend!