Is the Tide Turning for Lab Grown Diamonds?
April 28, 21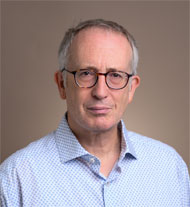 Diamond Foundry this week announced plans to ramp up its production of lab-growns to 5m carats a year. That's a huge number. Global production of lab growns last year totaled 7m carats. of which just 1m carats were US-grown (according to Statista). So when the Silicon Valley start-up says it's embarking on a fivefold increase, taking its output to 5m carats, it's a game changer.
Or "an inflection point", as CEO Martin Roscheisen said in an FT interview. It puts the industry on the brink of a dramatic and unprecedented surge in lab grown production. There are no new diamond mines coming into production, he observed. "This is the first time a diamond of this quality has been produced on a mining scale," he said. By comparison, Petra Diamonds produced just over 3.5 carats (after a particularly tough year) and Dominion, the world's fifth biggest diamond company, produced 6.7m carats (miners' own figures). So Roscheisen has a fair point when he speaks of operating on a "mining scale" It took Diamond Foundry four years to double its production. It now plans to increase it again by as much as five times . . . by the end of next year. That's an exponential increase. Total production of mined diamonds globally was 111m carats last year (according to Bains/AWDC). Admittedly it was an exceptional year because of coronavirus (production in 2019 was 139m carats). Sales of lab growns accounted for around six per cent of all gem quality diamonds, regardless of source. If nothing else changes in 2021, Diamond Foundry's increased output would increase that figure to about nine per cent. Things will change of course. Mined output globally is already bouncing back from Covid (although it's been sliding by about five per cent annually since 2017). On the flip side, lab grown production worldwide is also likely to rise, fueled by increasing consumer demand. China, currently the largest producer, at 3m carats last year, will up its game. And it's fair to assume that second-placed India, as well as Singapore, Russia, Europe and the middle East, will increase their production during 2020, further tipping the balance towards lab growns.
Consumers are more and more aware of lab growns, and more likely to buy or gift them. Research this week revealed that over 40 per cent of those questioned in France, Italy, Germany, Spain and Great Britain had bought a lab grown or received one as a gift. Many felt that they were identical to mined stones, more environmentally friendly, and cost about a third less. The company behind the research, the MVEye, offered consumers in Europe and the USA a choice between two loose round diamonds for the same retail price - a one a 1.9-carat lab grown or a 1.4-carat mined diamond. Fifty-three per cent of those in the US and 45 per cent of Europeans chose the lab grown. Consumers were also offered two identical diamond rings and asked whether they'd more readily pay $3,000 for the lab grown or $3,900 for the mined stone. Just under half of European (49 per cent) and 57 per cent of those in the US opted for the lab grown. All of which supports Roscheisen's assertion about an "inflection point".
De Beers dipped its toe into the lab grown waters when it launched Lightbox, investing $94m in a factory capable of producing 200,000 carats. But that's small change compared with Diamond Foundry, one 25th to be precise. Signet, the world's biggest diamond retailer is on board with lab growns. Tiffany, Cartier and China's Chow Tai Fook aren't. Diamond Foundry is a high-end producer that sells its rough for an average of $282 per carat, which is more than many natural diamonds. The tide appears to be turning, and not just for the fashion end of the market.
Have a fabulous weekend.