Second Hand: Have Watch Makers Missed the Moment?
July 08, 21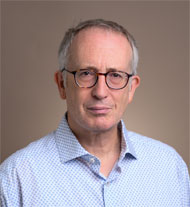 Selling second hand watches is big business. And it's about to get a lot bigger. By 2025 the market for pre-owned luxury timepieces could reach $32bn globally. That's more than half the size of the total market for new luxury watches, at $59bn, according to estimates by the annual State of Fashion report by the Business of Fashion website and management consultants McKinsey.
Second hand watches are no longer the domain of collectors, bargain hunters and shady dealers. The internet has largely removed traditional barriers to purchase - the fear of fakes, stolen goods, scams and the like.
Dedicated online platforms such as Chrono24, Watchfinder and Chronext offer the selection, transparency and peace of mind that consumers have been craving. Chrono24, founded in 2003, is a huge player, with listings for over 500,000 watches. They range from a $2,200 Bulgari BB 30 GSD Stainless Steel & 18K Yellow Gold to its most expensive item, a Patek Philippe Rare 3970/002 Grand Complications Perpetual Calendar Chronograph for $248,500. The company takes a fixed 6.5 per cent commission from sellers. Watchfinder was the first UK website dedicated to the online sale of second-hand watches when it launched a year earlier in 2002. It reported sales of £123m for the year to March 2020, with a stock of watches valued at £55m. When I checked the website today it said it had 2,350 watches listed from over 70 brands. Chronext, another watch platform, says it has 7,000 models in stock. Crown and Caliber has 1,473.
But this is just the start. Watchfinder estimates that in the USA alone there are unworn watches worth $60bn gathering dust in drawers and cupboards. They surveyed 26,000 watch owners worldwide and found that almost half (42 per cent) no idea what their watch was worth. In an age when we're learning to re-use and recycle - everything from plastic carrier bags to wedding dresses - it's somehow fitting that we apply the same principles to luxury spending.
The stigma once associated with buying second hand is giving way to a more practical approach, saving money and expanding choice. There's an old-fashioned sentiment that inspired the iconic advertising slogan: "You never actually own a Patek Philippe. You merely look after it for the next generation." But those days are gone. Today's buyers aren't too worried about who will inherit their treasured timepiece. We live in age when ownership is short-term. I've written before about the growing markets for renting jewelry, or watches, or handbags, rather than committing to long-term and binding ownership. I cleared out boxes of CDs and tapes when I last moved house and now use Spotify instead. The digital world means we no longer feel compelled to own stuff. Or to own it forever.
The traders in pre-owned watches online recognize this, and seem to have left the actual makers behind. So how will they respond? Have they missed a trick by allowing third parties to muscle in on pre-owned sales of the goods they made in the first place? And will they find their own sales of news watches are dented by such a vibrant used market? Buyers of new luxury watches still prefer traditional face-to-face purchases. Only five per cent of sales are online - compared with 30 per cent of pre-owned. Richemont, parent company of Cartier, Vacheron-Constantin, IWC and others, acquired Watchfinder in June 2018.. Other watch makers may establish platforms to promote the pre-owned trade of their own brands - but risk competing with themselves, as their own new watches go head-to-head with cheaper pre-owned versions. Whe it comes to new sale they are embracing DTC (direct to consumer) cutting out the middleman and dealing with the consumers. But have they missed the moment when it comes to second hand?