Big Money Diamonds: Think Pink
July 14, 21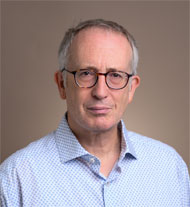 The Canadian miner Lucara this week said it was "pleased" to announce the recovery of a 62.7-carat fancy pink diamond at Karaowe, in Botswana*. I think that's possibly an under-statement. "Ecstatic" would probably be nearer the mark. Pink diamonds are fantastically rare. Even the smallest stones are highly prized. So to unearth a monster like this is an extremely big deal. To put it into some sort of perspective, Rio Tinto's iconic Argyle mine, in Australia, produced 90 per cent of the world's pink diamond until it closed last year. But an entire year's worth of Argyle pinks over half a carat would fit in the palm of your hand. At the mine's penultimate tender last December there were 62 pink, red and violet diamonds. Among them 21 weighed over one carat. During the mine's lifetime pink diamonds accounted for just 0.13 per cent of its production by carat. The largest pink ever recovered there was the Pink Jubilee, a light pink stone weighing 12.76 rough carats rough. It yielded only 8.01 polished carats after the discovery, during cutting, of a major internal fault line that couldn't be overcome.
So Lucara's new stone is almost five times the size of the biggest rough pink diamond ever recovered at the world's biggest pink diamond mine, in 38 years of operation. But it's not the biggest ever, and probably not the most expensive. Here are some highlights, in ascending order of polished size, of some of the greatest pinks.
The 12.04-carat Martian Pink fetched $17.4m at auction at Christie's Hong Kong in 2012, way above its $12m high estimate. Harry Winston cut the stone in 1976, the year the USA sent a satellite to Mars, and named it after the pink planet.
The 15.81-carat type IIa IF Sakura Diamond sold for for $29.3m at Christie's Hong Kong in May of this year. It was the largest purple-pink diamond ever offered at auction, setting a record high price but missing its $38m high estimate.
Her Majesty Queen Elizabeth II owns one the best-known pink diamonds, the 23.56-carat Williamson Diamond. It was cut from a 54.5-carat rough stone recovered at the Williamson mine, Tanzania, and presented to her by the mine owner, John Williamson, as a gift for her wedding in 1947. Briefel and Lemer cut the gem and Cartier set it into a brooch which she has worn on many occasions, including the Charles and Diana wedding.
The 23.88-carat Graff Pink Diamond was originally bought by celebrity jeweler Harry Winston in 1950, as part of his private collection. It became the world's most expensive single jewel ever sold at auction in 2010 when it fetched $46m at Sotheby's Geneva. The rectangular-cut internally flawless vivid pink stone, mounted in a ring, was bought by Laurence Graff, of Graff Diamonds, who had it trimmed down from 24.78 carats to remove 25 natural flaws and to heighten its color (from intense to vivid) and clarity.
The Rose of Dubai, a 25.02-carat Type IIa IF fancy pink pear-shaped diamond ring sold at Christie's New York in October 2005 for just over $6m in June 1990. The Agra, a fancy light pink cushion-shaped diamond of 32.24cts (VS1) sold at Christie's London in June 1990 for just under $7m.
We now move up a gear, to the 59.60-ct Pink Star - and the auction record that turned out not be an auction record. The fancy vivid pink started life as a 132.5-ct rough mined by De Beers in South Africa in 1999. Steinmetz Diamonds spent two years cutting the Type IIa stone. It eventually came to auction in 2013 at Sotheby's Hong Kong when the oval mixed-cut fetched an unprecedented $83m. Or so it seemed. The buyer, diamond cutter Isaac Wolf, defaulted on the sale and the stone was eventually sold to Chinese jewelry retailer Chow Tai Fook for $63m.
The biggest pink diamond of all time, though, is not a modern recovery, nor is it available to buy. It is the Daria-e-Noor, a pale pink diamond that weighs an astonishing 182 carats (36.4 g) and is part of the Iranian Crown Jewels. It dates back to the early 1700s and was recovered from the famed Golconda mines, in India. The Iranian ruler Nader Shah, seized the gem when he invaded northern India.
The rule of thumb for pink diamonds is that carat for carat they're worth 20 times as much as colorless stones. Colored stones are rated as fancy light, fancy intense and fancy vivid, reflecting greater intensity and value. They are further assessed for hue, tone and saturation.
So how much will the Lucara stone fetch and who is likely to buy it?
Miri Chen, CEO of the Fancy Color Research Center (FCRF) said: "In most cases, they end up at large jewelry brands or in private collections via auction houses. Bearing in mind that within 60 years most diamond mines will reach the end of their lifespans, each large and exceptional fancy color diamond should be looked at as if it were The Mona Lisa."
But she wouldn't, understandably, be drawn on price. Much depends on the cut and color, as well as, crucially, the market.
* To be fair, Lucara's CEO Eira Thomas was more enthusiastic later on in the press release, and said the company was "delighted".