War in Ukraine: What Does it Mean for Alrosa?
March 03, 22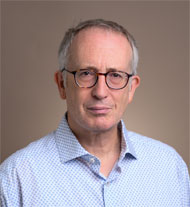 It's the calm before the storm. The US has imposed lukewarm sanctions on Alrosa, directing its citizens not to buy on memo - from a company that says it doesn't sell on memo. And not to engage directly with its CEO - not that most of them are likely to have personal dealings with him. That doesn't sound like a huge imposition, but things could get a lot more serious, and very quickly. Much hinges on how Putin intends to proceed with his assault on the people of Ukraine. Today's reports in the Western media suggest he's facing tougher opposition than expected, currently has a 40-mile convoy of tanks stuck in mud on the way to the capital Kyiv and has an army that is hungry and disillusioned. For balance, reports in the Russian media are more upbeat, faithfully relating the success of a "special military operation" to protect people who have been "suffering from abuse and genocide by the Kiev regime for eight years".
Current US restrictions are primarily aimed at limiting the ability of Russian companies to raise funds from western financial markets. They don't actually prohibit the purchase of diamonds, but they do make it difficult to pay for them. As of yesterday, the US, Canada and Europe blocked seven Russian banks from using the global messaging system SWIFT, which drives international money transfers. But they stopped short of the nuclear option - completely banning Russia from SWIFT. That's what the government of Ukraine requested, and US President Joe Biden said last week that it was still an option. Looking ahead to the coming days and weeks, any subsequent wave of sanctions is likely to go beyond international financing and target specific exports. Steel, ores, other mining products (which could include diamonds) and agricultural products have all been mentioned.
Alrosa yesterday reported a revenue hike in 2021 to just over $3bn, on sales of 30.4m cts of gem quality rough, almost 30 per cent of global supply. The nuclear SWIFT option mentioned above could effectively render Russian diamonds inaccessible, piling the pressure on an industry where rough is already in desperately short supply and prices of both rough and polished are surging. IDEX's own Polished Price Index is currently at its highest in over a decade. Businesses are still evaluating the situation and preparing themselves for an escalation. The New York-based Jewelers Vigilance Committee (JVC), which provides legal education and compliance guidance to the jewelry industry, says further restrictions could be imposed. Tiffany Stevens, its CEO & general counsel, told us yesterday: "Right now we see the sanctions as fairly narrow as they actually impact our industry, so we see the banking sanctions which are being widened, but we haven't seen any of our products sanctioned yet and our focus has really been on the debt transaction with Alrosa sanction, which we understand is not relevant because we understand they do not do goods on memo."
But she sounded a note of caution about the impact of any further restrictions: "If Russian diamonds are prohibited from being imported into the US businesses are going to turn to other sources and certainly the effects of Covid on mining have already made supply pretty tight, so I can imagine that it would get even tighter." Incidentally, sanctions are about prohibiting current and future transactions transaction, to prevent money going into Russia but do not apply to stock already purchased.
Sara Yood, JVC's deputy general counsel, elaborated on the current situation. "I do think there are probably routes to pay Alrosa legally from the US," she said. "It's not prohibited to transact with Alrosa and certainly a US business could still purchase diamonds from them as long as they're doing a direct purchase and it's not on memo, and as long as they're not routing the transaction through any one of the sanctioned banks.
"But you can't do anything direct with Sergei Ivanov (CEO of Alrosa) and one of the things that OFAC (Office of Foreign Assets Control) says here in the US is that essentially if you're dealing with a business entity that is controlled by a blocked person, you should know going int to that transaction, that that means that the company is at risk from further sanctions. So essentially OFAC's recommendations when it comes to dealing with these types of companies is to proceed very cautiously and maybe consider getting out. "Businesses are trying to make decisions about whether they're willing to take the risk of proceeding with some transactions that were already planned and considering the likelihood of further sanctions. That's where most businesses are right now, in an evaluation stage."
The trade association Jewelers of America goes a step further, suggesting its members don't buy Russian diamonds, regardless of sanctions. It urges them to seek "written assurances that (suppliers) are not providing precious metals and/or precious gemstones of Russian or Belorussian origin or violating current sanctions."
Alrosa predicted business as usual, in spite of "the current global turbulence". In a statement earlier this week it said settlements with foreign partners would continue as usual as there are no restrictions on the company's transactions in dollars, euros or other currencies.