Recycled Gold: Beyond the PR
August 18, 22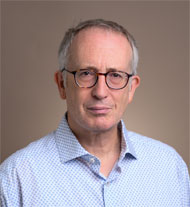 Pandora grabbed the headlines again this week with the launch of its lab grown collection in the US. It was a second bite of the PR cherry for the world's biggest jeweler. You may recall back in May 2021 when it announced it was ditching mined diamonds to "transform the market for diamond jewellery with affordable, sustainably created products"
The mainstream media loved it, even though the move was largely symbolic. Fewer than 0.06 per cent of the items Pandora was selling at the time actually included a diamond. An alliance of industry bodies reacted angrily, urging Pandora to withdraw the "false and misleading narrative" that positioned lab growns as an ethical choice over natural diamonds.
Pandora's new announcement, heralding the arrival of its 33-item Brilliance range of rings, bangles, necklaces and earrings, contains another proud, ethical claim, namely that this is its first collection using 100 per cent recycled gold and silver.
This time we're talking about a core ingredient (precious metals), rather than a peripheral one (diamonds). Will it help save the planet?
Recycling gold is not new - ask any pawnbroker who has melted down unclaimed jewelry. And it won't actually curtail any mining activity, least of all among the millions of poorly-paid gold miners who endure misery and danger on a daily basis.
Pandora has, to its credit, been at the forefront of using recycled precious metals. Both its factories in Thailand are run entirely on renewable energy and are on track to use nothing but recycled silver and gold by 2025.
Recycling sounds like an eco-friendly solution. It certainly sounds a lot better than digging more metal out of the ground, with all the impact that has on the environment.
If only it were that simple. We recycle a glass bottle or plastic packaging and feel we've done the world a small favor. Because we have. We've fed them back into the supply chain to produce more bottles and packaging without using up additional natural resources.
But glass and plastic are low value. And gold is not. No mining company is going to call it a day and cease operations because Pandora, or any other jewelry maker, switches to recycled supplies.
They'll carry on mining as long as the jewelry-buying public (which accounts for just over half the world's gold consumption) is prepared to pay for it. Gold is simply too valuable (ignore the current dip, prices have been trending upwards for the last eight years).
And no artisanal or small-scale miner (ASM), exposed to the daily perils of using toxic mercury to separate gold from its ore, is going to quit for a better life with a comfortable office job. They do what they do because they have no choice.
While there is a demand for gold, this vast army of workers (accounting for 90 per cent of gold miners, but just 20 per cent of mined gold) will carry on digging for dear life, whatever risks they face.
Using recycled gold and silver has some symbolic value, and earns some eco-PR points, but it does not solve real-world problems.