Alrosa Recovers 76-Carat Diamond
May 06, 15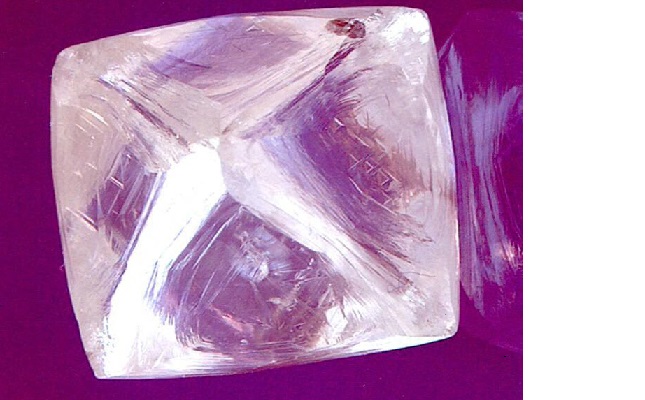 (IDEX Online News) – Russian diamond miner Alrosa has announced the recovery of a 76.07-carat diamond in February. The diamond was extracted from processing plant No.14, which is owned by the Aikhal Mining and Processing Division – a business unit of Alrosa.
The diamond was produced from the Yubileynaya kimberlite pipe and has an octahedral shape, transparent, with yellowish hue. There are small inclusions of olivine in its periphery; its superficial part contains discal crack filled with graphite and sulphide.
Alrosa said its experts have estimated that the stone may be valued in excess of $430,000.