Signet Q1 2016 Same-Store Sales +3.6%
May 28, 15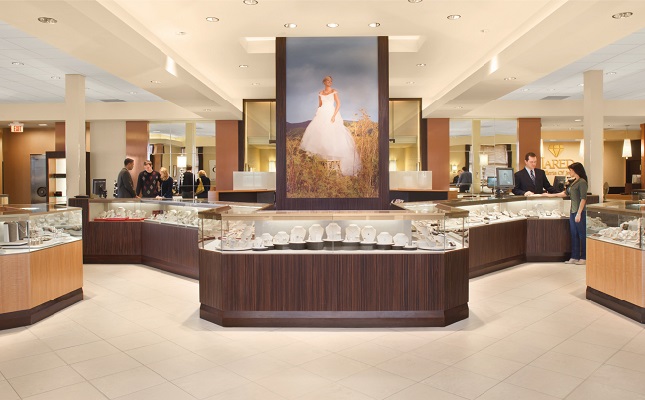 (IDEX Online News) – Same-store sales at Signet Jewelers Limited rose 3.6 percent during the first quarter of Fiscal 2016. During the 13 weeks ended May 2, total sales were $1.531 billion, up $474.5 million or 44.9 percent, compared to $1.056 billion in the first quarter of Fiscal 2015.
The increase was primarily due to the addition of the Zale division, which added $437.1 million of sales to first quarter Fiscal 2016.
Ecommerce sales in the first quarter were $76.9 million, up $38.2 million or 98.7 percent, compared to the prior year period, which included $28.6 million of Zale
eCommerce sales, compared to $38.7 million previously.
Sterling Jewelers division sales increases were driven primarily by Kay and by select diamond jewelry collections; as well as watches. The average transaction price in Sterling increased by 4.7 percent. However, the number of transactions decreased by 3 percent due principally to merchandise mix, including bridal and higher price point fashion collections.
In the UK, sales decreases were driven by the unfavorable impact of foreign currency exchange. The number of transactions and average transaction price for the division increased by 2.6 percent and 3.6 percent, respectively. The average merchandise transaction value increased in both H.Samuel and Ernest Jones primarily driven by increases in diamond sales. In addition, the number of merchandise transactions increased in both H.Samuel and Ernest Jones due to strong performance in diamond, fashion jewelry and watch sales.
"We delivered a very strong first quarter of 3.6-percent same-store sales and a 25.6-percent increase in adjusted EPS. Each of our divisions had impressive same store sales increases, led by our UK division with an increase of 6.2 percent, while our newest division, Zale, had a 5.6-percent increase. The Sterling division had a 2.3-percent same-store increase - its 22nd consecutive quarterly comp increase," said Signet CEO Mark Light.
"We continue to see favorable progress of our integration of the Zale division. As we implement new operating initiatives and deploy incremental capital resources, the Zale division has begun, as expected, to grow its same store sales faster than Signet overall. We expect this trend to continue, and we remain well-positioned to meet our goal of $150 million to $175 million in cumulative three-year operating profit synergies by the end of January 2018."