Le Vian by Jared Store to Open at Galleria of Jewelry
June 18, 15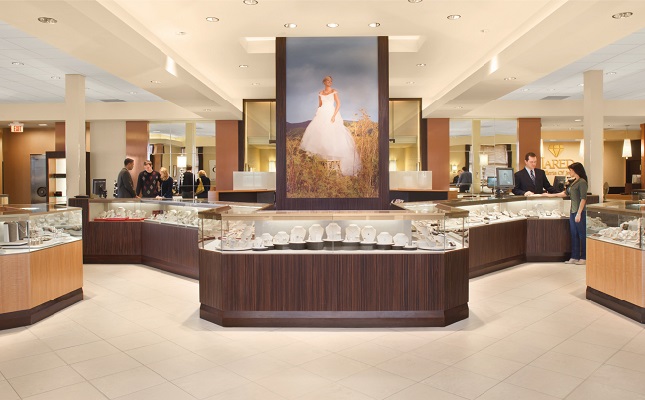 (IDEX Online News) – Jared the Galleria of Jewelry has opened the first Le Vian by Jared store at the Roosevelt Field Mall in New York.
The store features an assortment of Le Vian jewelry and designs with exclusive Chocolate Diamonds, many of which are unique to the store.
The Jared store will also carry luxury and lifestyle items from Le Vian's debut collection, including Italian leather handbags and Italian-crafted Pashminas and silk scarves.
The space is arranged in individual "boutiques" within the one store with separate areas for jewelry and timepieces, handbags and scarves.
"Our guests have always been passionate about the Le Vian brand and we are excited to bring them even more of what they love along with exciting new options," said Ann-Marie Patton, divisional vice president of Jared."
"I am absolutely thrilled to be working with Jared to launch this exciting new store concept," said Eddie LeVian designer and CEO of the Le Vian Corporation. "The LeVian family expertise and legendary attention to detail are revealed in our newest vision, luxury accessories with a jewelers' eye.
Le Vian by Jared is operated by Signet Jewelers Limited, the world's largest retailer of diamond jewelry.