Diamond Services to Release Mini Raman Spectrometer
July 20, 15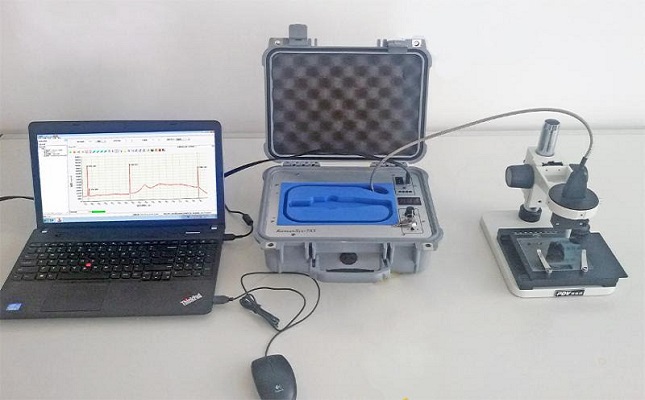 (IDEX Online News) – Hong Kong-headquartered Diamond Services has announced the release of a mini Raman Spectrometer that can detect HPHT and CVD lab-grown synthetic diamonds and HPHT color-treated diamonds, as well as diamond simulants. The device will be launched in September at the Hong Kong Jewellery & Gem Fair.
According to the company, the desktop-sized device has been designed specifically for operation by non-technical personnel. It is equipped to test mounted and non-mounted stones, and deliver its results in an easy-to-read and interpret format, giving diamond and jewelry companies increased technological capability.
"We believe that the new system is a game changer," said Joseph Kuzi, Diamond Services' founder and president.
"To date, diamond and jewelry companies have had to rely on methods that screen out stones that are more likely to be treated or synthetic, but they then need to refer them properly equipped laboratories for definitive testing. The mini Raman Spectrometer will enable them to conclusively identify such goods on the spot. With a growing number of undisclosed treated and synthetic diamonds in the market, it is an affordable device that allows one to make rapid business decisions without increasing the level of risk."
Diamond Services says the device, which is currently undergoing final testing, will cost up to 90 percent less than the equivalent Raman Spectrometer systems used by the leading gem labs.