Rio Tinto and Chow Tai Fook Celebrate Collaboration with New Argyle Collection
October 20, 15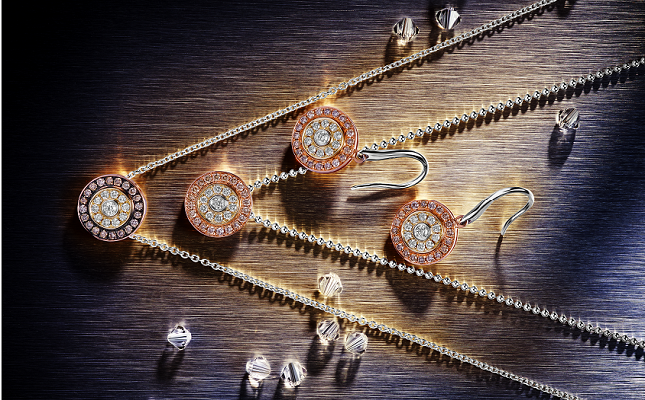 (IDEX Online News) – Chinese diamond jewelry company Chow Tai Fook has created a new collection of jewelry featuring white and champagne diamonds from the Argyle diamond mine to celebrate its five years of partnership with Rio Tinto.
The Chow Tai Fook Sunshine jewelry collection, comprising a range of contemporary rings, earrings and pendants, were showcased at the premiere of The Australian Ballet's 2015 China Tour in Beijing. Australian ballerina Sarah Thompson is the ambassador for the collection.
Each piece is accompanied by a Certificate of Authenticity to assure customers of the origin of their diamonds and their journey from one of the most remote parts of Australia.
The collection marks the latest in a series of collaborations with Rio Tinto as part of a unique partnership to develop new products and new markets for diamond purchasing in China.
"Our partnership with Chow Tai Fook has enabled opportunities to grow the Chinese market for diamonds in ways we could only dream of five years ago," said Rio Tinto chief executive Diamonds & Minerals Alan Davies. "Today, jewelry comprising Argyle diamonds is sold in more than 2,000 stores in greater China. In the short space of five years we have witnessed the birth of an entirely new market for diamond jewelry."
The Chow Tai Fook Sunshine collection is available in China under the banner "Light up your life with Australian diamonds."