Press Release: IGI Leads Standing Room Only Laboratory-Grown Diamond Education Seminar at Inhorgenta Munich
February 17, 16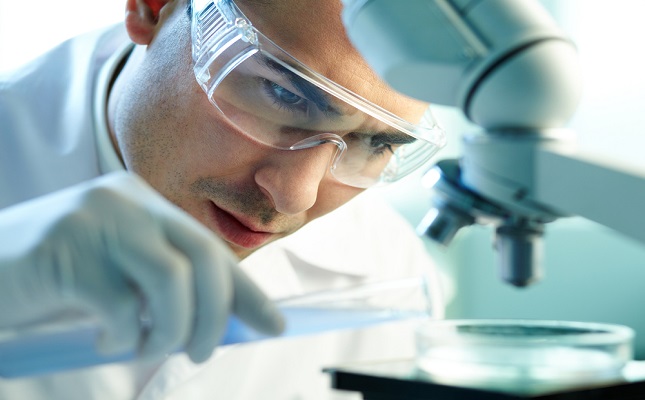 (Press Release) – The International Gemological Institute (IGI) presented, "all you need to know about laboratory-grown diamonds/synthetic diamond growing processes, detection, certification, marketing and opportunities" to a packed room on February 14 at INHORGENTA MUNICH, one of the most widely attended European jewelry fairs.
The knowledge-based seminar delineated a distinction between natural and laboratory-grown diamonds, and established the need for third-party opinion from a lab that is not only equipped with the latest detection technology, but has incorporated the screening process into its system. The overall aim is to educate the industry on the broad subject of laboratory-grown diamonds, while also providing valuable insight on several other topics, including HPHT and CVD lab methods, as well as instruments used for detection such as De Beers' DiamondSureTM and DiamondViewTM machines and the Raman spectrometer.
With the intent to further industry vigilance – during a time when awareness and education are vital, due to the influx of laboratory-grown diamonds in the jewelry market – IGI's goal is to empower retailers and stress that laboratory-grown diamonds cannot be detected without the use of advanced machinery and skilled expertise. The institute has been detecting man-made diamonds since 1990, and is well-equipped with the high-tech instruments required for such identification. At IGI, every diamond is mandatorily screened and analyzed for synthetic detection, as well as any treatments on natural mined diamonds.
Presenter and IGI Education Department Manager Jean-Mathieu Mangnay was extremely pleased at the number of attendees, which totaled 120. Mangnay said, "The recent industry inflow of laboratory-grown diamonds has led to confusion and conflicting market opinion. With longstanding subject-matter expertise, IGI believes it is imperative to continue to emphasize education and impart knowledge, which leads to greater transparency and ultimately increases consumer confidence."
Disclaimer: IDEX Online accepts no responsibility for the accuracy or completeness of any information from press releases published on this site as they are submitted directly by third parties.