More than 300 Pieces to Feature in Fine Jewelry and Watch Auction
March 07, 16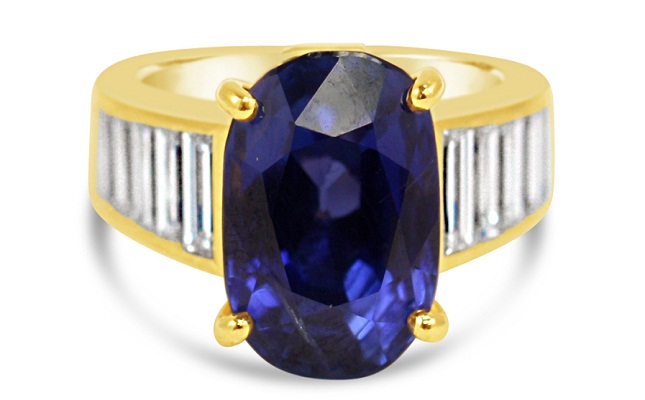 (IDEX Online News) – Jewelry auctioneer Joseph DuMouchelle has acquired more than 300 pieces of jewelry, and will be putting them up for auction this Friday (March 11), having previously displayed the items at New York's Waldorf Astoria and Palace hotels.
The auction will be comprised of two separate collections, and one of the stars of the show is likely to be a 54.49-carat natural, unheated Sri Lankan Ceylon sapphire. The openwork necklace was created by European design house Chatila, and is adorned with more than 100 diamonds.
Other pieces from this private New York collection include, ruby and diamond lady's necklace and earrings, set in platinum with 35 unheated, natural "pigeon blood" Burmese rubies and 426 diamonds. Also featured will be a Cartier 9.71-carat unheated, natural Burmese sapphire and diamond ring and a Tiffany & Co. platinum and 4.2-carat diamond ring.
The second collection is from Richard Kughn, who purchased the pieces for his late wife, Linda.
The pieces up for auction include a platinum, diamond and a 10.36-carat unheated Burmese ruby ring, a 19.14-carat heart-shaped diamond ring, an approximately 27-carat Burmese unheated sapphire ring and an 18-karat gold necklace set with 21.87 carats of emeralds and 36.35 carats of diamonds.
DuMouchelle is a third-generation jewelry auctioneer, who is expert in jewelry evaluation and appraisal.