Lucapa Recovers 68-Carat Diamond From Trial Mining at Lulo
March 29, 16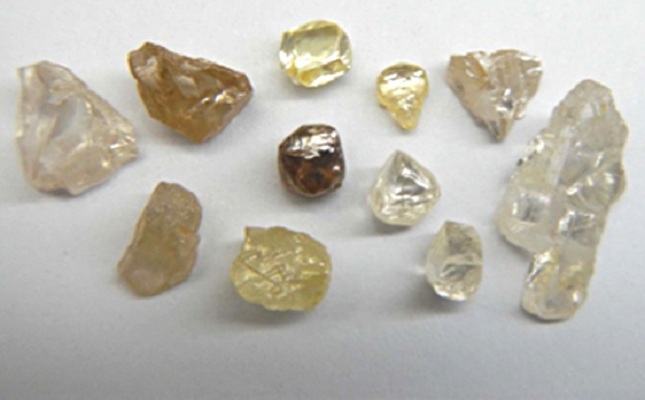 (IDEX Online News) – Lucapa Diamond Company announced that it has recovered a 68.1-carat Type II-a D-color gem from trial mining at E46 – a new area at Lulo.
Lucapa also recovered seven other special diamonds (more than 10.8 carats), a mixture of gem and boart diamonds weighing 30.5 carats, 25.3 carats, 14.8 carats, 13.8 carats, 12.9 carats, 12.3 carats and 11.9 carats. The largest diamond previously recovered from E46 was a 6.9-carat stone in 2013.
E46 represents the fourth mining block area at Lulo that produces large alluvial diamonds – Mining Blocks 6, 8, 31 and E46 alluvial terraces. E46 is located ~10 kilometers upstream from alluvial blocks 6 and 8.
"The potential of the E46 alluvial terraces was highlighted in the initial bulk sampling and maiden JORC diamond resource published in December 2015," said Lucapa chief executive Stephen Wetherall.
"…Our immediate kimberlite focus is to commence drilling at the high priority targets defined by our systematic geophysical programs over the L259 target and surrounding areas to locate the primary source, or sources, of the exceptional alluvial diamonds being recovered from Mining Blocks 6 and 8."