Blue Fancy Color Diamond Prices +1.7% in Q1 2016
May 04, 16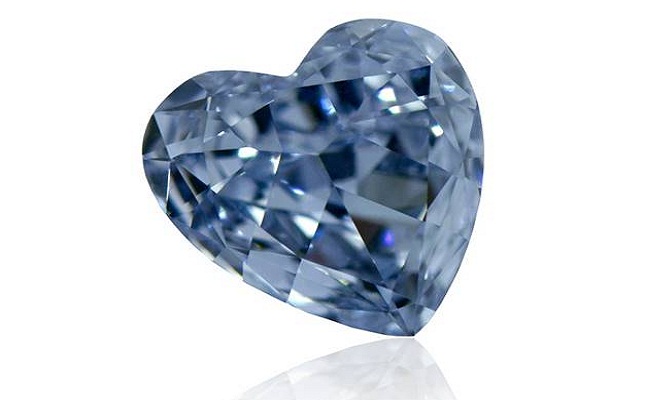 (IDEX Online News) – The Fancy Color Research Foundation (FCRF) has announced the latest results for the performance of fancy color diamonds in the first quarter of 2016, which showed a 1.7-percent increase in the price of blue diamonds.
Fancy pink diamonds saw a minor 0.3-percent increase during the period, but fancy yellow diamond prices declined 1.8 percent. In particular, fancy yellow goods in the 1-carat to 3-carats size were responsible for most of the category price declines.
The Fancy Color Diamond Index saw a 0.6-percent increase overall during the first quarter, with fancy blue and fancy pink showing a 4.8-percent and 1.7-percent increase respectively. On a year-over-year basis, fancy yellow diamonds fell 3.3 percent compared to the first quarter of 2015.
"Mine supply of highly coveted fancy vivid blues and pinks continues to be scarce, while demand for this category continues to grow," said FCRF advisory board chairman Eden Rachaminov. "This trend is likely to continue well into 2016 as dealers are holding firm on prices in view of the demand-supply imbalance."
The Fancy Color Diamond Index is published by the non-profit Fancy Color Research Foundation (FCRF), and tracks pricing data for yellow, pink and blue fancy color diamonds. The index is based on input from leading fancy color diamond traders in three key global trading centers – Hong Kong, New York and Tel Aviv – and currently comprises 26 data suppliers.