Swarovski Branches Out Into Lab-Grown Diamonds
May 15, 16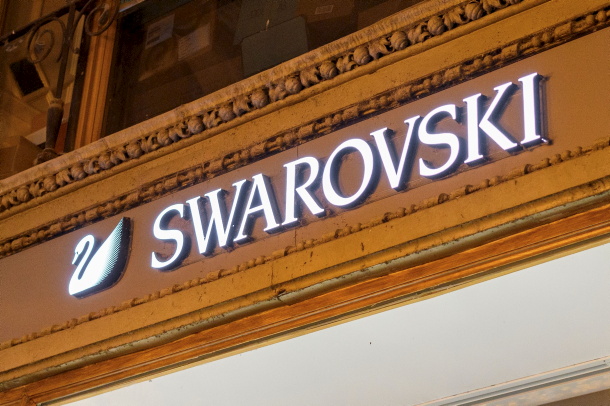 (IDEX Online News) – Luxury crystal producer Swarovski has announced the launch of its exclusive DIAMA brand, its lab-grown diamond line, and its first foray into the diamond market.
Chaim Even-Zohar first broke the news of the Swarovski launch, including protracted negotiations with De Beers' Element Six to supply the luxury company with gem-quality rough lab-grown diamonds on a long-term basis.
The DIAMA website says that lab-grown diamonds are "100 percent identical to mined diamonds." It goes on to say, "Created diamonds are identical to mined diamonds according to their optical, physical and chemical properties… They are diamonds with all the essential qualities of a diamond, only the origin is a laboratory, not the earth." The literature also notes that "DIAMA jewels are made exclusively with Swarovski Created Diamonds, socially conscious and conflict-free."
According to Swarovski, each piece of fine jewelry comes with a certificate of authenticity, and all diamonds larger than 0.30 carats are certified by the International Gemological Institute (IGI).
Swarovski head of PR and corporate affairs Andrea Durnthaler said that "Swarovski is interested in expanding its brand portfolio, and capitalizing on our company's strength to add sparkle to people's everyday lives by creating products that are desired and purchased by the fashion conscious woman. DIAMA is a European Fine Jewelry Brand Featuring Swarovski Created Diamonds that was established and exclusively launched in the USA in selected independent fine jewelry retail stores in 2016," according to the most recent Diamond Intelligence Brief.
The name DIAMA comes from a contraction of the word diamond and also AMA meaning love.