Argyle Pink Diamonds Tender Previews in Copenhagen
June 08, 16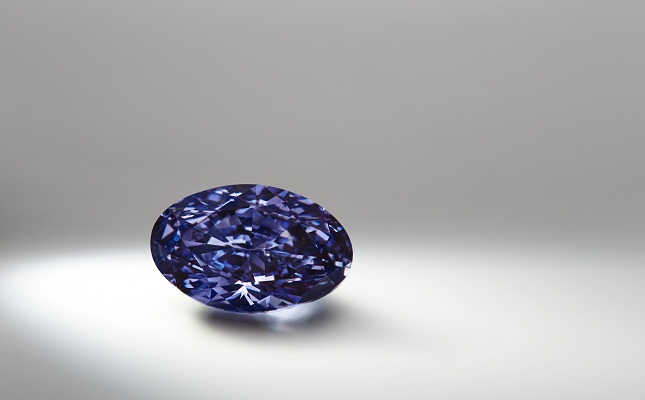 (IDEX Online News) – Rio Tinto has launched its 2016 Argyle Pink Diamonds Tender during an exclusive preview in Copenhagen, Denmark, which coincided with a rare Argyle pink diamond jewelry exhibition.
The 2016 tender, named the "Chroma Collection" due to the potency of color, comprises 57 pink diamonds, two violet diamonds and four red diamonds. It weighs a total of 58.24 carats.
The centerpiece of the tender is the 2.83-carat oval-shaped "Argyle Violet," the largest violet diamond ever recovered at the Argyle mine. All of the diamonds in the tender were recovered from the Argyle underground mine, which became fully operational in 2015.
Other important diamonds include, a 1.11-carat pear-shaped violet diamond, a 1.21-carat pear-shaped Vivid purple-pink diamond, a 2.24-carat radiant cut Vivid purplish pink diamond and a 1.09-carat oval-shaped Fancy Red diamond.
"The 2016 Argyle Pink Diamonds Tender is an exceptional offering to the world's most astute diamond collectors," said Rio Tinto Diamonds & Minerals chief executive Alan Davies. "The Chroma Collection is one of the finest we have ever seen across all rarity factors with an unprecedented spectrum of colour, size and clarity. We are already seeing strong global interest from established and emerging markets."
Following the Copenhagen preview, the Argyle Pink Diamonds Tender will be shown during invitation-only viewings in Hong Kong, New York and Perth, with bids set to close on October 12.