9 Southern California Robbery Suspects Indicted
June 19, 16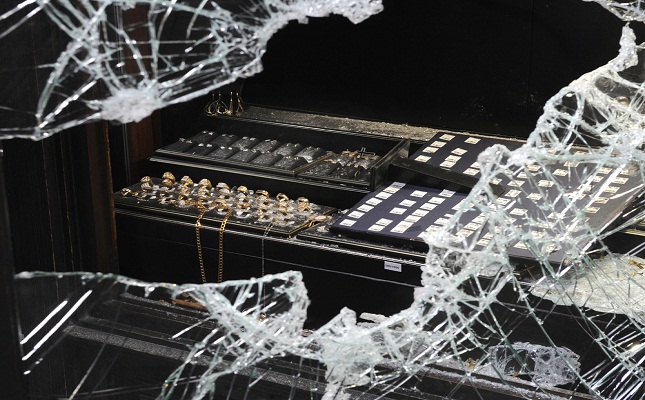 (IDEX Online News) – The US Attorney's Office in Los Angeles has announced the indictment of nine smash and grab robbery suspects, who targeted jewelry stores in Southern California, according to a report from the Jewelers' Security Alliance (JSA).
Authorities have arrested four of the suspects, while an additional three were already in custody. Two more suspects, 27-year-old Evan Scott of Inglewood, California and 21-year-old Kenneth Paul of Los Angeles, California, are being sought by law enforcement and are accused in the indictment of committing 10 robberies of jewelry stores between August 2015 and April 2016, in which they targeted high-end watches valued at $6 million.
The investigation was conducted by the Bureau of Alcohol, Tobacco, Firearms and Explosives of the US Department of Justice, and the Major Crimes Bureau of the Los Angeles County Sheriff's Department.