Average Price of Gem Diamond's Letšeng Rough Slides in H1 2016‎
July 20, 16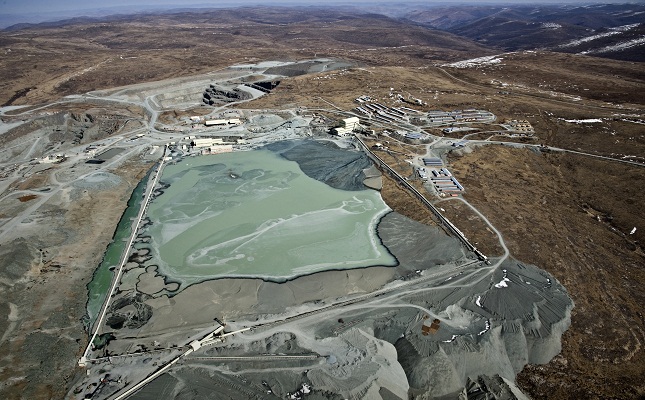 (IDEX Online News) – Gem Diamonds Limited has reported its first half results for 2016, which showed that its Letšeng Diamonds average prices slid to $1,899 per carat from $2,264 over the same period in the previous year.
The company said that it had recovered 57,380 carats during the period compared to 50,019 over the first half in 2015 – a 12.9-percent increase. Average grade also increased to 1.72 carats per hundred tons (cpht) compared to 1.61 cpht over the same period in the prior year.
Gem Diamond revealed that it had recovered an undamaged Type II 160-carat and an 11.8-carat pink diamond, which sold for $187,000. The company also revealed that it had recovered an exceptional quality 104-carat Type II white diamond in July.
At its Ghaghoo plant, the company announced the development of production Block 2 on Level 1 has been completed and development of Level 2 has commenced. Ghaghoo's diamonds achieved an average price of $160 per carat during the first quarter and a subsequent average price of $155 per carat at a further sale in June.
"Production at Letšeng has proceeded well during the Period with carat production up 15 per cent compared to H1 2015 and average grade significantly up at 1.72 carats per hundred tonnes, and we are tracking towards the top end of carat production guidance for 2016," said Gem Diamonds' CEO Clifford Elphick.
"At Ghaghoo, completion of mining in the first block and commencement of mining in the second block has meant that a large proportion of ore treated has been from diluted areas near the pipe extremities with lower recovered grades achieved; however grades have improved as mining in the second block has advanced towards the centre of the pipe."