GIA Launches Retailers' Free Online Training Tools
August 02, 16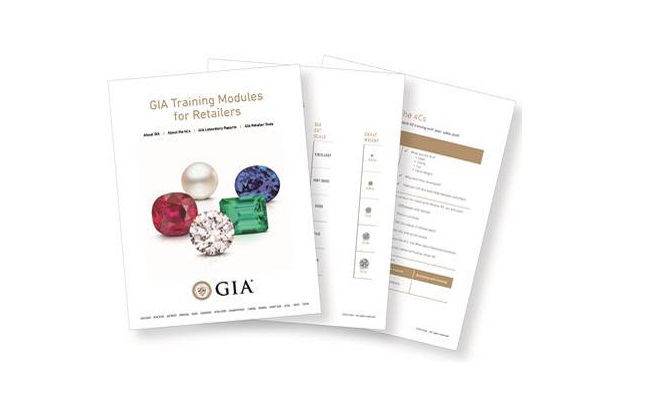 (IDEX Online News) – The Gemological Institute of America (GIA) has announced the debut of a new training package, consisting of four free modules, as part of its Retailer Support Program.
The four modules, which can be downloaded from the GIA website, include a brief history of the GIA and its role in the industry; an overview of the four Cs of diamond quality and their impact on diamond grading; an overview of GIA laboratory reports and how they differ from one another and an overview of GIA's retailer tools.
Also offered is a customized graphic called the "GIA Logo Lockup For Retailers," where jewelers can use the included graphics to show that they carry diamonds or gems with GIA reports. This marks the first time GIA has released its logo with the GIA seal for retailers' use.