Greenland Authorities Sign Agreement Over True North Gems Unit Bankruptcy
September 17, 16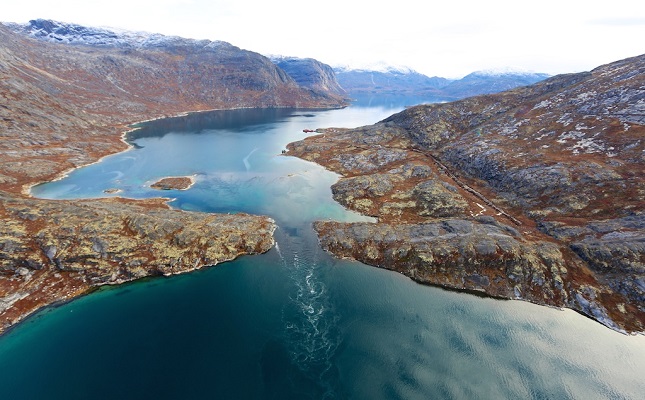 (IDEX Online) – True North Gems Inc. said that it has been advised by the trustees in bankruptcy for True North Gems Greenland A/S (TNGG) that the bankruptcy estate has reviewed and considered the binding offers received and has entered into a business transfer agreement with the successful bidder.
True North made a bid which was unsuccessful. The trustees have not identified the successful bidder to True North. True North is further advised that the agreement entered into with the successful bidder is conditional on the Greenlandic authorities' consent to the assignment of the key licenses.
True North is TNGG's largest creditor. The trustees have advised True North that creditors of the bankruptcy estate will, on an ongoing basis, receive information of the status of the bankruptcy proceedings in accordance with the requirements set out in the Bankruptcy Act in Greenland.
True North Gems Inc. said that True North Gems Greenland A/S (TNGG), the company's operating unit in Greenland, has started voluntary bankruptcy proceedings under the Bankruptcy Act in Greenland.
TNGG's main asset is the Aappaluttoq Ruby and Pink Sapphire deposit and mine in S.W Greenland. The company owns 76% of the outstanding shares of TNGG, LNS Denmark APS (together with its affiliates, the LNS Group) owns 17%, and Greenland Venture A/S (Greenland Venture) owns 7%.
"True North management have worked relentlessly over the last year with various financing groups in an attempt to secure the necessary funding," the firm said in a statement. "The company has also been in negotiation with the other major creditors and interested parties of TNGG to enable TNGG to continue operations. These initiatives have proved unsuccessful and TNGG was unable to re-capitalise in sufficient time to meet its September 2016 expenses. Therefore the board of TNGG instructed TNGG management to initiate proceedings for voluntary bankruptcy."
The Greenlandic Court has appointed trustees who will administrate on behalf of TNGG regarding the Aappaluttoq Mine and the associated mine license and assets. The Trustees will inform TNGG's creditors about any proposed material actions respecting TNGG or its assets. True North is TNGG's largest creditor, the LNS Group is TNGG's second largest creditor and Greenland Venture is the third largest creditor.
True North will provide further updates as information becomes available.