Concern About 'Secrecy Surrounding New Namibian Firm'
October 16, 16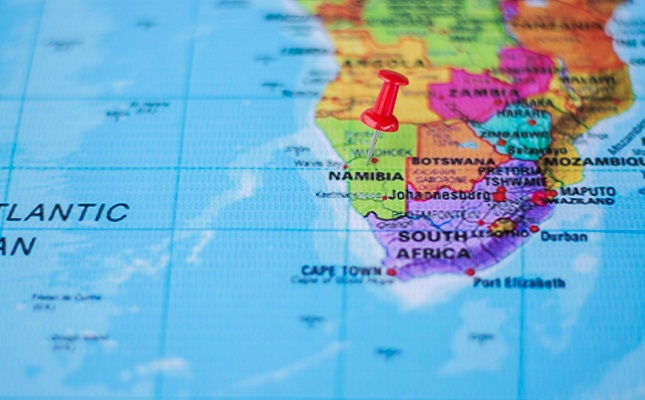 (IDEX Online) – A new government-owned diamond company expected to sell stones worth about $2.1 billion per year has "quietly started operating, amid concerns about the secrecy surrounding the selling off of Namibian resources," according to a report.
Namib Desert Diamonds (Namdia) is a 100% state-owned company set up as a result of an agreement between the government and De Beers signed earlier this year. The company will serve as the government's diamond sales and marketing arm, but its operations have been largely secretive.
The government normally announces heads of state-owned enterprises such as boards of directors and chief executive officers, but the state remained tight-lipped on the key aspects of this company until The Namibian enquired about it, the newspaper reported.
Mines Minister Obeth Kandjoze confirmed that the company started operating on 18 April, with Kennedy Hamutenya, the current diamond commissioner for Namibia, as acting chief executive officer.
Kandjoze said Hamutenya has experience in and knowledge of the diamond industry, and was chairperson of the government negotiating team with De Beers, adding that a permanent CEO will be appointed at a later date. Namdia's directors were appointed on 2 August for a three-year term.
According to the 10-year agreement between De Beers and the government, the partnership company known as Namdeb Holdings will channel 15% of its total diamonds to Namdia each year.
The Namibian understands that the 15% is worth around $150 million.
Kandjoze said the company sold all the diamonds received from NDTC last month. However, the secrecy surrounding the entire affair means that the public has not been informed about how much the government received from the sale of those diamonds, where that money is and how it will be used.
Kandjoze said Namdia has a mandate to sell to whichever companies or individuals it wants in the international market, with the objective of getting maximum returns. He strenuously denied that government has been secretive about Namdia, because the signing of the agreement was done publicly and reported in the media. He further claimed that he also answered questions in parliament regarding Namdia.