Trump Presidency Can Help Diamond Sales, Says De Beers CEO
December 22, 16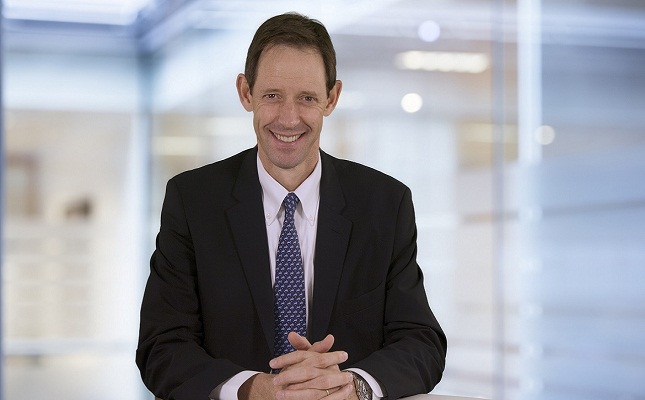 (IDEX Online) – If the president-elect's policies do lead to increased demand for luxury items in the U.S., it would give a further boost to a modest recovery forecast for diamonds, De Beers CEO Bruce Cleaver told Bloomberg.
"It's likely to be positive, certainly in the short-term – lower taxes, more jobs, translates into more disposable income and translates into more diamond purchases," Cleaver, said.
Meanwhile. De Beers expects rough diamond sales to be flat or slightly lower this year, partly because of U.S. dollar strength, before increasing "a little bit" next year, Cleaver commented.
De Beers rough diamond prices fell around 7 percent in the first half of 2016 but Cleaver said polished diamond prices had been "reasonably stable" in the second half of this year. The price outlook for next year probably isn't "wildly out of kilter" with its sales forecast, Cleaver told the newswire.
In the long-term, the market will be strengthened by demand growth outstripping supply expansion by 2018 or 2019, he said. Exploration is difficult and there are no discoveries that would change a flat supply curve.
Some analysts see as much as $1 trillion in infrastructure spending during a Trump presidency as well as moves towards deregulation, which is generally good for business, Cleaver said.
He also forecasts some consolidation in the polishing and retail sectors of the diamond business, although mergers and acquisitions among diamond miners will be unlikely.
China and India provide "great opportunities" to grow demand, he said. "As more and more middle-class homes come on stream in countries that are growing, there are more and more potential diamond consumers."
Commenting on De Beers Canada's decision to flood its unprofitable Snap Lake diamond mine in Canada's Northwest Territories as a less-expensive method of keeping the site on care and maintenance, Cleaver said the mine could be restarted in the future depending on market conditions. However, that will be more difficult the longer the mine remains underwater, Cleaver said, adding that De Beers has no time frame for reclaiming the site.
Meanwhile, the company is exploring "all options" for its Victor mine in Northern Ontario, which is scheduled to close in 2018 or 2019, Cleaver said. Its proposed Tango extension would extend the mine's life but would require approval from local aboriginal groups. No adviser has been hired as De Beers is running the evaluation process internally, he said.