Senior Delegation from Chow Tai Fook to Attend Israel Diamond Week Fair
December 25, 16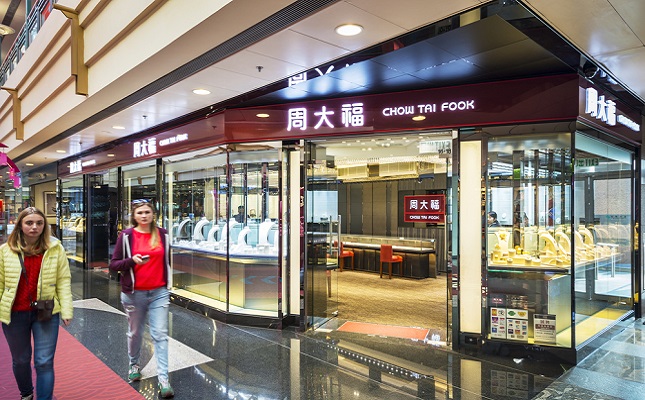 (IDEX Online) – Chow Tai Fook, the largest jewelry brand in China and one of Asia's leading jewelers, will be sending a delegation of executives to the February 13-16 International Diamond Week in Israel (IDWI).
Members of the executive team – Managing Director Kent Wong, Executive Director Bobby Liu and Executive Director Peter Suen – will represent the company at the event.
This will be the second time that a senior contingent from Chow Tai Fook has attended the Israeli diamond week show.
Chow Tai Fook has over 2,000 points of sale in Greater China, Malaysia and Singapore. Founded over 80 years ago, the company employs a vertically integrated business model from raw materials procurement to retail sales.
Israel Diamond Exchange (IDE) President Yoram Dvash said, "We are very excited to again welcome senior representatives of Chow Tai Fook, which is such a significant factor in Asia, one of our key export markets. Asia represents over one-third of all of our polished diamond sales, and our presence there has grown steadily over the past decade. The participation of Chow Tai Fook in our showcase event once again underscores the strength of our ties to the diamond and jewelry industry in Asia, especially in Hong Kong and China."
While attending the IDWI, the Chow Tai Fook representatives will meet with leading members of the Israeli diamond industry for a discussion of recent trends in the Asian jewelry market and directions for the future.