Total U.S. Jewelry Sales Rise Strongly in November
January 16, 17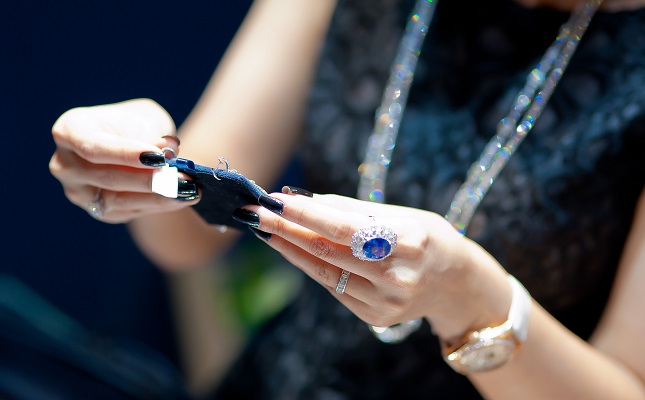 Total sales of fine jewelry and fine watches in the U.S. market rose by an estimated 6.8 percent, when compared to the same month a year ago, to $6.8 billion in November 2016, according to preliminary data from the U.S. Commerce Department, as the graph below illustrates.
This was the third consecutive monthly gain that has been well above modest gains earlier in the year.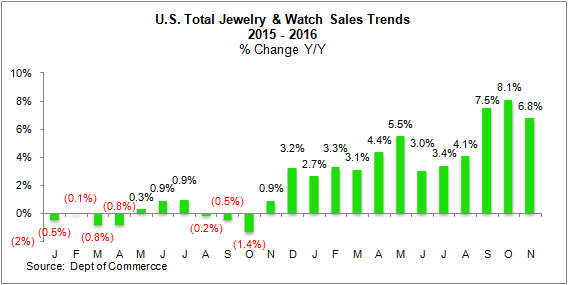 Outlook Optimistic for Holiday Season Jewelry Sales
While at least one major jewelry chain has reported disappointing holiday sales, our reports from independent jewelry merchants indicate that many posted solid gains. It will be at least two or three months before we have reliable and credible data on 2016 holiday sales but, in general, we feel good about the sales results for most jewelers.
For the full article in IDEX Online Research, click here