Diamond Services Expanding Screening Services For Synthetic Rough Diamonds
February 21, 17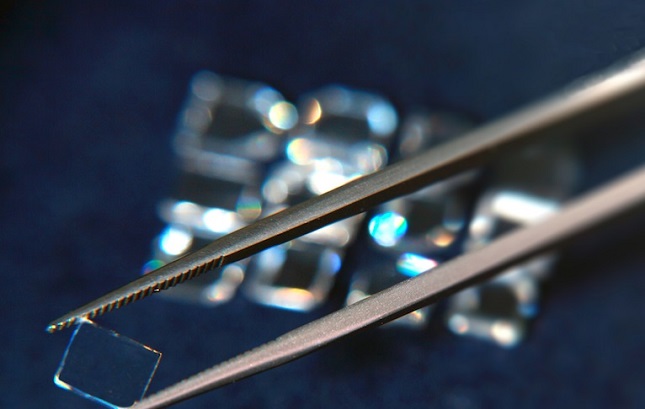 (IDEX Online) – Diamond Services said it is expanding its synthetic screening service for rough diamonds at its facilities in Hong Kong and New York as evidence continues to mount about a surge in the volume of uncut synthetic diamonds entering the marketplace.
"The market has expressed an urgent need and we are responding," said Joseph Kuzi, Diamond Services' CEO and President. "In recent weeks there have been growing signs that the volume of synthetic rough diamonds flowing into the pipeline is rising significantly. Most goods appear to be of Chinese origin, and in sizes from one point up to three quarters of a carat. What is particularly worrying is a definite rise in the incidence of synthetics stones in quite large parcels of rough diamonds, which its owners previously had assumed were all natural."
Diamonds submitted for synthetic screening at Diamond Services facilities are tested, using among others the Diamatest, which was developed by the company. It is a system that can test rough and polished diamonds, both mounted and unmounted.
"We have been providing comprehensive screening services for two years already to a growing clientele, but we right now are seeing particular demand among members of the rough diamond trade, who have a particular need to defend the integrity of their product," Kuzi stated. "We are adapting our operation accordingly, so as to provide all our clients with accurate data, and also a fast turn-around time."
Diamond Services was established in 2012 in Hong Kong, and specializes in the development of synthetic diamond detection devices. In 2014 it introduced DiamaTest which screens both loose and mounted diamonds of any size and shape for synthetics, and which won the JNA 2014 Award. Its mini Raman Spectrometer, which was released in 2015 following a successful trial in Surat, can definitively identify synthetic diamonds and meets the needs of both gem labs and private diamond-trading companies, the firm said.