Christie's to Offer 'Jonker No. 5 Diamond' at Hong Kong Spring Auction
March 09, 17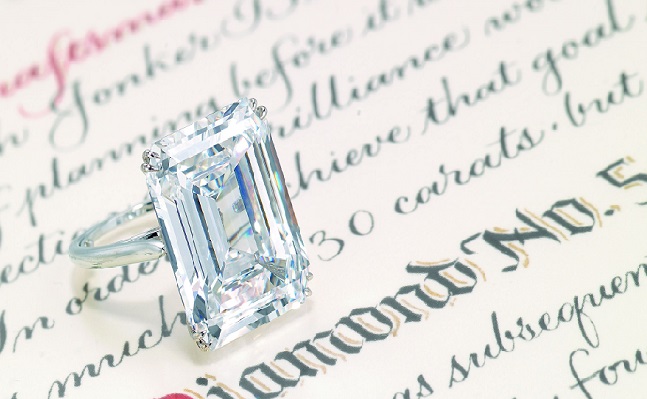 (IDEX Online) – The Jonker No. 5 diamond and an emerald and diamond 'Palmette' necklace are among the exceptional items that auctioneer Christie's in Hong Kong will be offering at its Spring auction on May 30.
The Jonker No. 5 diamond forms a key part of a legendary collection of diamonds from the world famous 726-carat Jonker rough stone discovered by Jacob Jonker, Christie's said in a statement.
When found in January 1934, it was the fourth-largest gem quality diamond ever uncovered. The stone was subsequently purchased by the Diamond Corporation Ltd., a company owned by Sir Ernest Oppenheimer. In 1935, it was purchased by Harry Winston and was displayed during the Silver Jubilee Celebrations of the Coronation of King George V and Queen Mary.
"Before the Jonker rough was cut, it was painstakingly examined for months before taking its final form of 13 exquisite polished pieces, of which the Jonker Diamond No. 5 was born as a rectangular-cut diamond of 25.27 carats."
Meanwhile, the emerald and diamond 'Palmette' necklace was created by the renowned designer Edmond Chin for the House of Boghossian. The design features a delicate repeating palmette motif with white diamonds as spacers. "Great lengths and difficulty were taken to carefully amass 11 perfectly matching no oil emeralds, and marks the first time such an exclusive selection of emeralds is to be offered at auction."