Online Retailer JamesAllen Receives $140 Million Investment
April 10, 17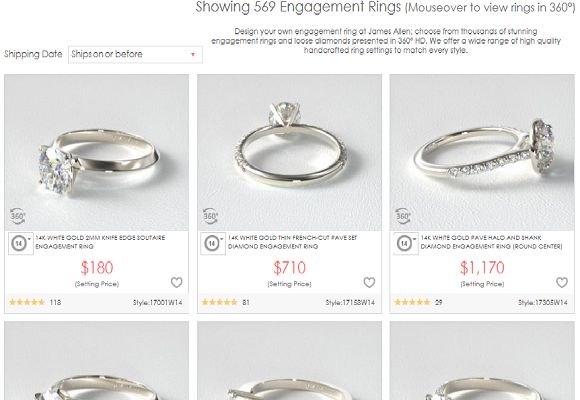 (IDEX Online) – R2Net, which owns JamesAllen.com, an online retailer of engagement rings and loose diamonds, has received a $140 million investment from Francisco Partners aimed at speeding up the company's expansion.
"Anyone who has ever bought a diamond or an engagement ring appreciates how intimidating the process can be for the consumer," said Matt Spetzler, Partner at Francisco Partners. "What we love about JamesAllen.com is they are using innovative technology to bring simplicity, vast selection, pricing transparency and overall value to the process by letting consumers shop directly for the exact diamond they want, but at a much lower price."
JamesAllen.com has tripled in size in the last two years, aided by its 360° Diamond Display Technology and innovative virtual showroom experience, according to a statement. The firm offers nearly 150,000 conflict-free, fully certified loose diamonds and hundreds of ring settings. It allows consumers to design or customize their own personalized jewelry pieces.
"We have a shared vision that consumers deserve a better diamond buying experience and we are demystifying the process," said R2Net's co-founder and CEO Oded Edelman. "We provide better pricing and better value by utilizing innovative technologies that enhance everything from our diamond marketplace to the end consumer experience."