Israeli Diamond Industry Leaders Meet Senior De Beers Executives
May 08, 17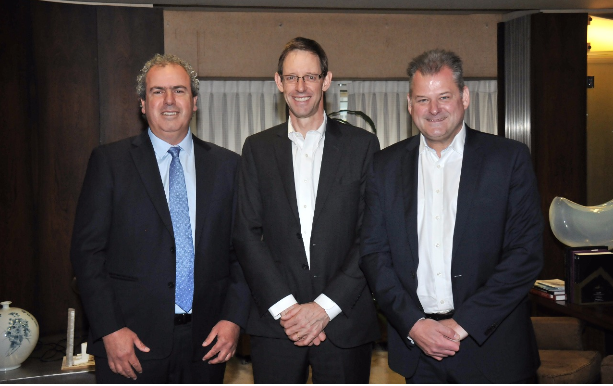 (IDEX Online) – Members of the Israeli diamond industry met with a senior delegation from the De Beers Group, headed by CEO Bruce Cleaver.
Cleaver was accompanied by Executive Vice President ,Global Sightholder Sales, Paul Rowley.
The purpose of the visit was to meet with Israeli industry leaders and local clients, as well as to deepen familiarity with market activity in Israel, the IDE said on its site.
Cleaver and Rowley met with Israel Diamond Exchange President Yoram Dvash, Israel Diamond Institute Chairman Shmuel Schnitzer, Israel Diamond Manufacturers' Association President Kobi Korn, Acting President of the IDE, Yehezkel Blum, IDE CEO Eli Avidar, Shai Schnitzer and Meir Dalumi.
The participants in the meeting discussed the state of rough and polished diamonds worldwide, prices and market conditions. IDE management presented updates on projects such as the permit received from the Ramat Gan municipal authorities to build a polishing factory for large diamonds in the Maccabi building, as well as a planned construction project which is due to add 250,000 square meters to the IDE complex.