Dominion Diamonds' Shares Surge On Canada Pension Fund Bid Report
May 15, 17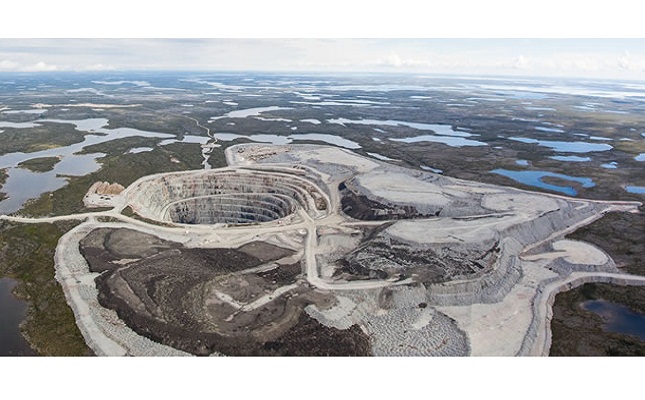 (IDEX Online) – Shares in Dominion Diamond Corp continued to rise on Monday after a report said that the Canada Pension Plan Investment Board (CPPIB) is considering a bid for the miner and is studying its finances.
The CPPIB is Canada's largest public pension fund with assets of $217 billion under management. Both the pension fund and Dominion declined to comment following the report by Reuters based on sources familiar with the situation.
Dominion, the world's third largest diamond producer by market value, put itself up for sale in late March, following a $1.1 billion bid from American billionaire Dennis Washington.
CPPIB is unlikely to make an offer for Dominion on its own, and if CPPIB decides to proceed with a bid, it may financially back a partner with mine operation expertise, according to the report.
CPPIB is one of a group of bodies that have signed an agreement with Dominion to access its confidential data, however it is not certain that CPPIB, which manages Canada's national pension fund and invests on behalf of 20 million Canadians, will submit a bid, according to the report.
Conducting due diligence on Dominion, which owns most of the Ekati mine and 40 percent of the Diavik mine in Canada's Northwest Territories, will probably take four to six weeks.