Dominion Agrees Confidentiality Agreements With Washington Corps, Other Parties
May 03, 17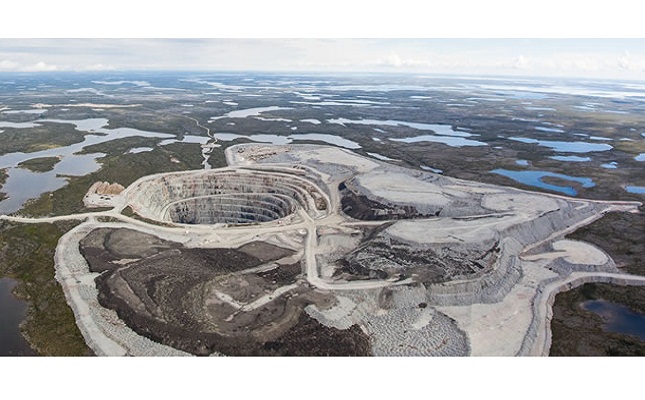 (IDEX Online) – Dominion Diamond Corporation has agreed confidentiality agreements with firms including Washington Corporations giving them access to a confidential data room.
"The Board of Directors has not set a timetable for the review process nor has it made any decisions related to strategic alternatives at this time, and there can be no assurance that the exploration of strategic alternatives will result in any transaction or change in strategy.
"The company does not expect to comment further on the review process unless and until a specific transaction is approved by the Board of Directors or the company otherwise decides further disclosure is appropriate or required.
"As previously announced, the Board of Directors of the company formed a Special Committee to explore, review, and evaluate a range of potential strategic alternatives focused on maximizing shareholder value. That process is ongoing."
The miner also provided an update on its CEO search process, saying it is well underway and several qualified candidates have been interviewed, but no timetable for an appointment has been established.
The company said that its Annual and Special Meeting of Shareholders will take place on June 13.