New Alrosa Head Says Miner Not Interested In Buying Dominion Diamond
March 29, 17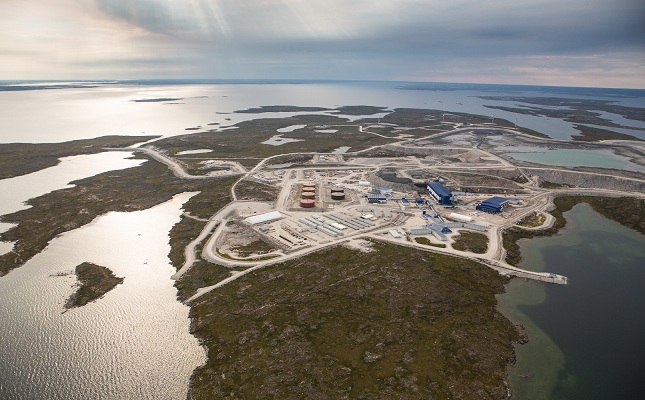 (IDEX Online) – Russian diamond miner Alrosa is not interested in buying Canada's Dominion Diamond Corp, the firm's newly installed Chief Executive Sergey Ivanov said, while possibly leaving the door slightly open to a future bid.
"We are not interested at this stage," Ivanov said in an emailed response to Reuters.
Dominion Diamond Corp received an unsolicited $1.1 billion bid by U.S. billionaire Dennis Washington which it rejected as not recognizing sufficiently the value of the firm. It announced this week that it has set up an internal committee to discuss possible sale options.
Dominion Diamond's shares have risen on speculation that the large miners with diamond interests, such as Rio Tinto and Anglo American, which owns 85 percent of De Beers, may launch bids to acquire the company.
Analysts are also conjecturing that Alrosa, the world's largest producer of rough diamonds by volume, and private equity players could be interested in Dominion. The miner owns the Ekati diamond mine in Canada's Northwest Territories and has a 40-percent stake in the Diavik mine with the rest owned by Rio Tinto.