Dominion Creating Team to Evaluate Potential Strategic Alternatives
March 27, 17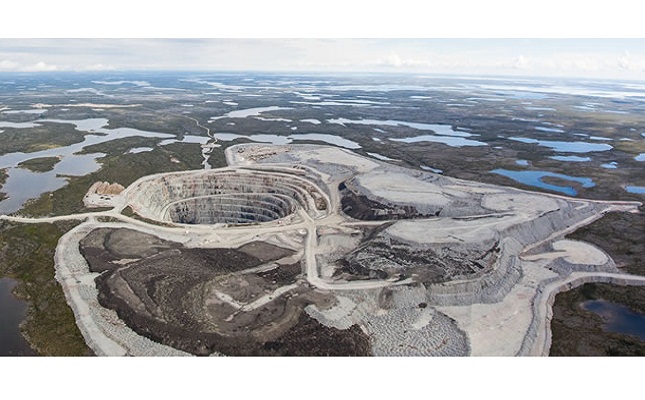 (IDEX Online) – Dominion Diamond Corporation announced that its board of directors has formed a Special Committee to explore, review, and evaluate a range of potential strategic alternatives focused on maximizing shareholder value.
The Special Committee, working together with the company's management team and advisors, will consider alternatives which could include the sale of the company or other strategic transactions.
"While the Board of Directors remains confident in the company's long-term strategic plan and the opportunity it provides to enhance value for all shareholders, we are open to exploring all strategic alternatives that are in the best interests of the Company and its stakeholders," said James Gowans, Chairman of the Board of Dominion Diamond Corporation. "The Board is committed to maximizing shareholder value through a fair and open process and we look forward to engaging constructively with all parties."
The board of directors has not set a timetable for this process nor has it made any decisions related to strategic alternatives at this time, and there can be no assurance that the exploration of strategic alternatives will result in any transaction or change in strategy, the firm said.
The decision follows a reported $1.1 billion bid by Washington Companies for Dominion last week which the miner said undervalued its real value despite being around 35 percent higher than its share's closing price before the offer was made.
The members of the Special Committee are Trudy Curran, Jim Gowans, David Smith and Josef Vejvoda.