Dominion Diamond Corp Sees Sales Jumping in Fiscal 2018
March 20, 17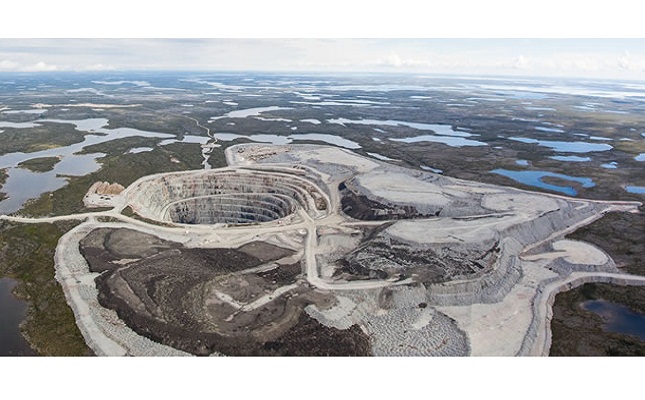 (IDEX Online) – Dominion Diamond Corporation reported that sales are expected to be between $875 and $975 million for fiscal year 2018 ending next January 31.
That will be an increase of 62 percent compared to fiscal 2017 sales, assuming the mid-point of fiscal 2018 guidance is achieved.
The cash cost of production is expected to be between $70 and $80 per tonne processed and between $35 and $40 per carat produced.
The production guidance released earlier this year is reaffirmed for the Ekati Diamond Mine and Diavik Diamond Mine, the miner said. Combined production at the Ekati mine (100 percent basis, fiscal 2018) and the Diavik mine (40 percent share, calendar 2017) is expected to be between 9.1 and 10.0 million carats.
Opportunities exist to enhance the medium and longer-term production profile at Ekati, including the potential development of the Misery Deep and Fox Deep projects, for which pre-feasibility studies are currently underway, the company said.
"We continue to execute on our long-term strategic plan and to deliver results. Our strong sales and Adjusted EBITDA forecasts for fiscal 2018 are driven by high value production from Koala and Misery Main, as Ekati moves to the first full year of the new phase of the mine plan," said Jim Gowans, Chairman of the Board of Directors. "The cash flow generated by Ekati and Diavik during this period is expected to be ample to fund our pipeline of attractive growth projects and a renewed focus on exploration."