World Diamond Mark Introduces 'Part of You' at JCK Show
June 10, 17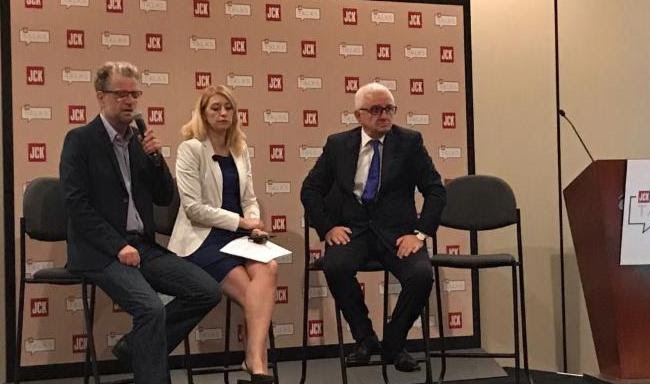 (IDEX Online) – The World Diamond Mark Foundation (WDM) launched Part of You™, its global diamond retailer promotion campaign, and its new B2C website www.passion.diamonds at what it said was a well attended JCK Keynote Talk at the JCK show Las Vegas.
The WDM team, consisting of Krisztina Kalman-Schueler, WDM Programme Director, Alex Popov, WDM CEO and Chairman, and Ya'akov Almor, WDM Communications Director,made the presentations.
Krisztina Kalman-Schueler took the more than 100 attending retailers through the various phases of the Part of You™ diamond retailer promotion campaign, explaining in detail how participating retailers can benefit from the consumer-oriented website www.passion.diamonds, become integrated in the digital marketing efforts and social media campaigns. In addition, she explained how Part of You™ the central role story telling plays in the Part of You™ campaign and how by sharing their own diamond stories and those of their customers on the various digital platforms of Part of You™ will help drive consumer traffic to their stores.