NWT Minister Approves Ekati Water License, Includes Jay Project
July 08, 17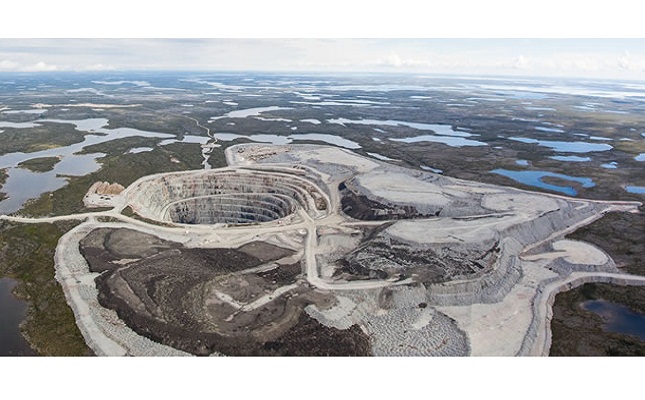 (IDEX Online) – Dominion Diamond Corporation said that the Minister of Environment and Natural Resources, Government of the Northwest Territories, Robert C. McLeod, has approved the Type A Water License for the Ekati Diamond Mine, including the Jay project.
"Receipt of the amended Water License is a significant milestone for the Jay project," said Jim Gowans, Chairman of the Board of Directors of Dominion. This project is an important part of our overall growth strategy which will deliver value over the long-term."
The Jay project is located in the 100-percent owned Buffer Zone at the Ekati Diamond Mine. Jay is a large high-grade kimberlite, and was approved for construction by the company in July 2016.