Mountain Province Sales Slip in Sixth Diamond Sale of 2017
August 02, 17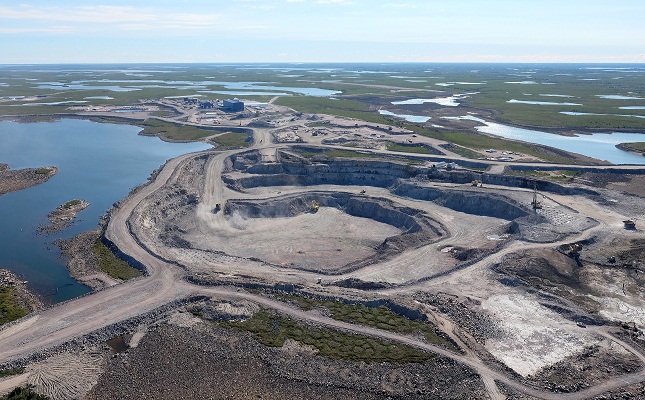 (IDEX Online) – Mountain Province Diamonds Inc. has reported lower revenue and average price per carat figures from its sixth diamond sale held last month compared to the previous sale.
The firm generated sales of $20.9 million with an average price per carat of $72 compared with $21.1 million with an average price per carat of $95 at its fifth sale of 2017 in June. It sold 290,000 carats of rough goods compared with 222,000 carats previously.
"The results from the fifth and sixth sales are impacted in part by the inclusion in the fifth sale of a high-value selection of the fancies and specials won by the company otherwise scheduled for inclusion in the sixth sale," the miner said. "Including these high-value diamonds, the value realized per carat in the sixth sale was US$87. The size and quality distributions of the sixth sale's offering is in line with the average production profile mined to date.
"The company's sixth sale represents the highest volume sale to date and cumulative sales at tender now exceed 1.18 million carats. Competitive bidding and strong prices were realized on the fancies and specials and high-end parcels, and prices realized on the remainder of the lots were in line with expectations. Tender performance measures remain healthy with a high level of interest from returning customers.
Reid Mackie, the company's Vice President Diamond Marketing, said: "Following on from a very strong June sale, the July tender was well attended and bidding performance remains high. Repeat customers won 83 percent of lots, consolidating our view that the rough market is now fully engaged with the Gahcho Kué product and its positive performance at manufacturing."
David Whittle, the company's interim president and CEO, said: "The diamonds sold in this sixth sale primarily originate from the April production month, and the attributed value per tonne for the month as realized from the sale was C$225. This is the highest monthly value per tonne we have achieved to date, and reflects the particularly strong recovered grade for the April production. It is encouraging to see these positive trends through the initial months of our first full year of production."
The company declared the commencement of commercial production on March 1. It will report its first mine revenues and gross margins in its second quarter financial results, reflecting the sale of March production under the fifth diamond sale event. Second quarter financial results are expected to be released on August 9. The revenue from this sixth sale will be included in the company's third quarter financial results.