ALROSA To Stick With 2017 Output Target Despite Mir Accident
August 14, 17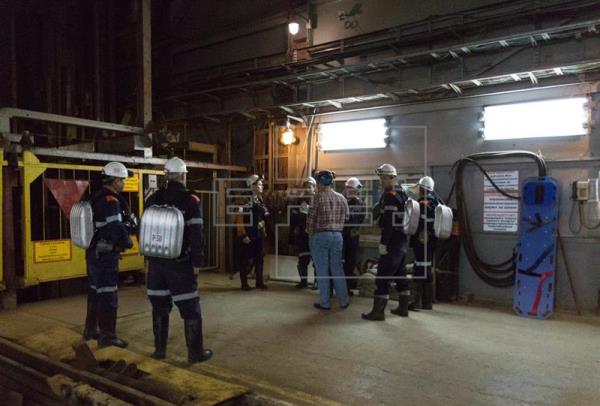 (IDEX Online) – ALROSA's output in 2017 will remain unchanged despite the accident at its Mir underground mine in eastern Siberia where eight miners are still trapped underground 10 days after water flooded an underground mine from an open-pit mine above it.
ALROSA will make up for the fall in output by using production from other mines, according to the Igor Sobolev, ALROSA's first deputy chief executive.
It will be some time before the mining firm will know when the Mir operation, which accounts for about 9 percent of ALROSA's annual diamond output, will come on line.
ALROSA, the world's largest producer of rough diamonds in volume terms, plans output of about 39 million carats of rough this year.
The company has 320 people searching around the clock for the missing miners.
"The main task, as we currently see it, is to try to save people, that is why rescue operations are continuing and will continue for as long as it is needed and for as long as it is possible in terms of mine conditions," Russian Deputy Prime Minister said.
Rescue workers planned to reach the possible location of the missing miners in one-and-a-half to three days, Trutnev said.