ALROSA Begins Removal of Ore From Verkhne-Munskoe Deposit
October 04, 17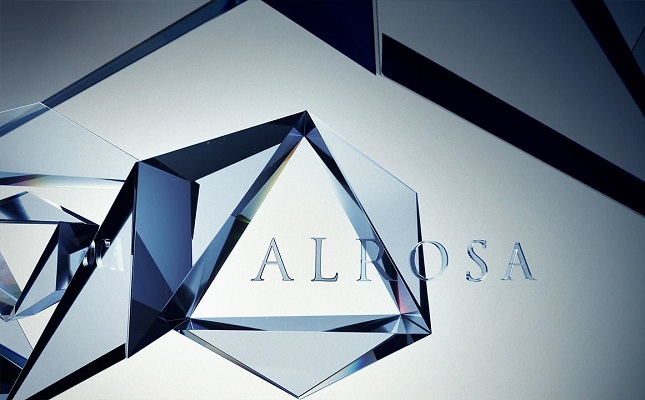 (IDEX Online) – The first ore from Zapolyarny open-pit mine of Verkhne-Munskoe kimberlite field in the Republic of Sakha (Yakutia) was delivered to the stockpile of the processing plant No. 12 at Udachny Mining and Processing Division, ALROSA said.
It is planned to remove 75,000 tons of ore from the new deposit before the end of the year.
All the transported ore will be processed at the processing plant No. 12.Experts will confirm the diamond content in ore and develop the processing technology. It is necessary for the start of the commercial operation of the deposit that is scheduled for 2018.
On October 2, a Scania road train had its first test run to confirm that the equipment and the road are ready for the removal of ore. Since October 4, four road trains have started regular trips: one Scania road train and three Volvo road trains, all with the load capacity of 95 tons. The road train covers the distance from the motor depot of Udachny Mining and Processing Division to Zapolyarny open-pit mine in 5-6 hours non-stop on average, the return trip takes the same time.
Finishing and furnishing works for the service lane from Udachny Mining and Processing Division to the deposit are underway: temporary road signs are being installed, the roadbed forming the upper structure of the road is being filled, ice-melting materials are being brought.
The development of Verkhne-Munskoe deposit is ALROSA's largest investment project. The deposit is located 170 kilometers from Udachny Mining and Processing Division.Four kimberlite pipes have been explored so far: Zapolyarnaya, Deimos, Novinka, Komsomolskaya-Magnitnaya.
Their aggregate inventory is 64.8 million tons of ore with the average grade of 0.6 carat per ton, totaling 38.4 million carats. The deposit development period is until 2041.The commissioning of the enterprise is scheduled for 2018.Once the design capacity is reached in 2019, the enterprise will produce 3 million tons of ore per year. The budget revenue for the entire period of mining is expected to reach RUB 187.5 billion. The project will create more than 700 new jobs in the Republic of Sakha (Yakutia).