U.S. Jewelry Sales Post Strong Gains in September
November 19, 17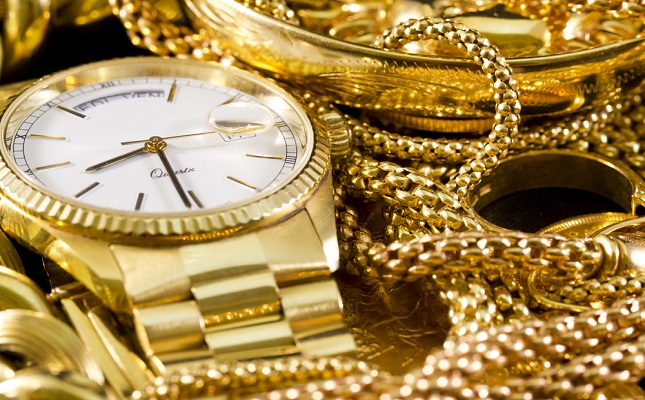 (IDEX Online) – Sales of fine jewelry and fine watches rose by 7.7 percent in the U.S. market in September 2017, when compared to the same month a year ago, as the graph below illustrates.
Sales were an estimated $6.1 billion, according to preliminary data from the U.S. Commerce Department. The September sales performance was lower than the figure for August of $6.6 billion which was the best since last January.
The sales rise in September was slightly lower than that for the year-earlier month when the increase was 8.0 percent.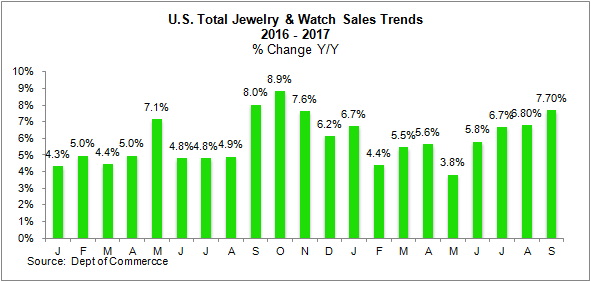 Outlook Optimistic for 2017 Jewelry Sales
While chain jewelers have been reporting generally insipid sales for the most recent fiscal quarter ended March 2017, independent jewelers have generally been reporting stronger sales gains.
Our preliminary forecast for jewelry sales gains in the U.S. market for 2017 is a gain in the four percent range, year-over-year.