De Beers Group Announces Changes To Executive Committee
December 06, 17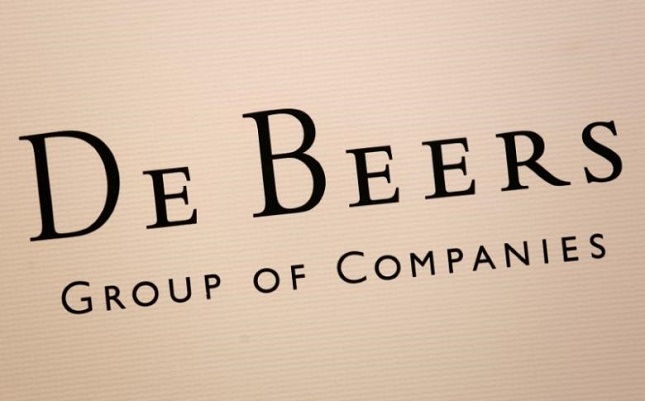 (IDEX Online) – De Beers has announced three changes to its Executive Committee to take effect as of February 1 next year.
Neil Ventura, currently Executive Vice-President, Auction Sales, will become Executive Vice-President, Strategy and Innovation. Paul Rowley, currently Executive Vice-President, Global Sightholder Sales, will become Executive Vice-President, Diamond Trading. Alessandra Berridge, currently Lead Legal Counsel for M&A at Anglo American, will become Executive Vice-President, Commercial and Partnerships.
In his new role, Ventura "will leverage De Beers' leading market insight and technologies to rapidly shepherd new ideas from concept to implementation," according to a statement. He joined De Beers in 1989 and was appointed Executive Vice-President, Auction Sales, in 2007. He pioneered the industry's first successful physical spot sales of rough diamonds using online auctions – an innovation that has transformed the Auction Sales business – and has been a catalyst for change in selling and pricing practices across the industry, the miner said. He has extensive experience in market-facing roles across Asia, Africa and Europe.
Meanwhile, Rowley's expanded role will see him lead a newly consolidated diamond trading function encompassing Sightholder Sales and Auction Sales. He joined De Beers in 1983 as a trainee diamond sorter in the Rough Diamond Division. Between 1986 and 1987, he was seconded to Kimberley, before returning to London to take up a role in the Purchasing department. He was appointed Executive Director at the Diamond Trading Company in 2007, and became Executive Vice-President, Global Sightholder Sales, in 2014.
Berridge will lead a new function focused on managing De Beers' commercial ventures and partnerships, including its joint ventures with the governments of Botswana and Namibia. She currently leads the legal aspects of Anglo American's portfolio restructuring and strategic transactions for De Beers. Berridge was De Beers Group General Counsel from 2008 to 2013. Prior to that, she was a partner at law firm Webber Wentzel. She has extensive experience in M&A, disposals and other strategic transactions across the world.
Bruce Cleaver, CEO, De Beers Group, said: "Our sustained success as a business will require us to maximize the performance of our core activities, while seeking new opportunities and ensuring our partnerships deliver long-term, mutual success. With these changes to our Executive Committee, we continue to shape a successful future for De Beers and its partners.
"In his 10 years heading up Auction Sales, Neil has transformed the business by constantly innovating and iterating. He has built a culture that is open to new ideas and encourages our people to actively seek out new ways of doing things. I'm looking forward to Neil continuing to spread that spirit across De Beers.
"Paul has not only led our Global Sightholder Sales business through the highly successful transfer of its sales activities from London to Gaborone, but he has also navigated the business through a range of different industry conditions and continued to build an increasingly customer-centric focus for Sightholder Sales. I am confident he will bring the same expertise, insight and customer focus to his broader role.
"Alessandra has been involved in many De Beers projects, including successive negotiations of the Botswana and Namibia joint venture and sales arrangements, the arrangements with De Beers' empowerment partner Ponahalo in South Africa and the migration of De Beers' sales function from London to Gaborone. I know she will bring a wealth of experience to this new role and I very much look forward to the contributions she, Neil and Paul will make as they take up their new positions."