ALROSA Recovers 98.63-Carat Large Diamond From Jubilee Pipe
December 17, 17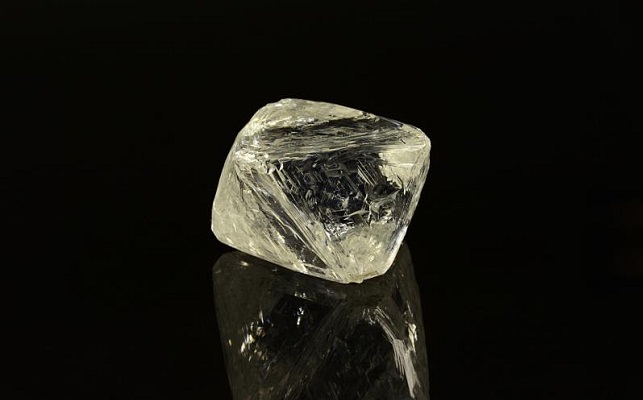 (IDEX Online) – ALROSA has recovered a large gem-quality diamond of 98.63 carats from its Jubilee (Yubileynaya) pipe.
It is a transparent yellow-tinted octahedron crystal with inclusions of olivine, graphite and sulphide measures 28.96 х 28.03 х 27.30 mm, the miner said.
Director of the United Selling Organization (USO) ALROSA, Evgeny Agureev, said: "One more discovery weighing almost 100 carats confirms the fact that the Jubilee pipe today is ALROSA's absolute leader in the recovery of large gem-quality diamonds. According to our information, more than 20 large rough diamonds over 50 carats have been extracted from Jubilee since the beginning of 2017. We are waiting for a new stone to be delivered to USO for a detailed examination and valuation."
The Jubilee pipe was discovered in 1975 and ranks among the largest primary diamond deposits both in Yakutia and abroad. The deposit is traditionally ALROSA's leader in the recovery of large diamonds.