A. Jaffe, Firestar Diamond, Inc. and Fantasy, Inc. Filing for Chapter 11
March 01, 18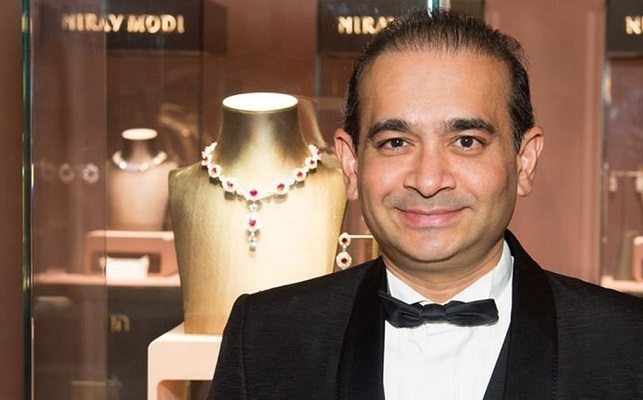 (IDEX Online) – New York-based luxury bridal brand A.Jaffe and its subsidiary, FFJ, said it is "aware of the recent and unfortunate allegations of financial improprieties overseas" regarding alleged fraud by jeweler Nirav Modi of at least $1.8 billion.
"However, A.Jaffe and its core team here in the United States want to assure partners and customers that A.Jaffe is not in any way involved with any of the alleged conduct that is the subject of the accusations. In order to preserve the operations here in the United States, our legal team has advised restructuring via a Chapter 11 in order to keep the separation clear. We regret that there may be some disruption in the next 30 days due to limitations with our manufacturing facilities globally and New York City, but we can assure you nothing will change with our brand's core team and our values in the long term. Other than the minor disruptions mentioned, our business operations will continue as per usual.
"A.Jaffe is 100% committed to all of our retail partners. The recent events will in no way harm the brand commercially and we will still continue to produce the best quality product and deliver our outstanding customer service."
Meanwhile, a statement from Firestar Diamond, Inc. and Fantasy, Inc. said: "Today, Firestar Diamond, Inc. and Fantasy, Inc., well known jewelry manufacturers supplying most major accounts in the United States, took the necessary step of filing for protection under Chapter 11 of the United States bankruptcy code. The companies took this step to provide stability for their operations and in order to engage in a quick sale process. The filings are a result of acute operational challenges that the companies experienced when their supply chain was significantly disrupted.
"In order to minimize further disruption, the companies anticipate reaching terms on a transaction with one or more purchasers in the next week, subject to rules established by the bankruptcy court. The companies will request to conclude the sale process as soon as commercially reasonable.
"Please note that during the bankruptcy sale process the companies do expect to be able to fulfill existing orders and pay vendors on a timely basis, and do business as they have always been doing.
"Firestar Diamond, Inc. and Fantasy, Inc are confident that they will continue the rapid growth they have maintained during the past years, and continue to provide their customers with high-quality, innovative product and stellar service in the years ahead."