Lucapa Diamond Company Raises $1.7M From Second Sale of 2018
March 05, 18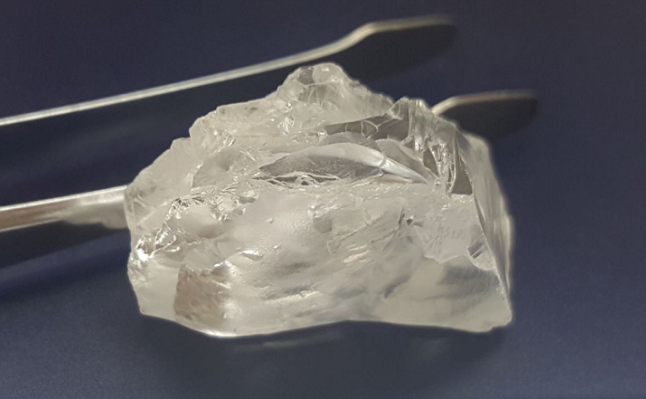 (IDEX Online) – Lucapa Diamond Company Limited and its partners have completed the second sale for 2018 of diamonds from the Lulo diamond project in Angola.
The sale of 2,072 carats of Lulo diamonds achieved gross proceeds of $1.7 million, with an average price per carat of $804. The largest diamond weighed 44 carats, which also included a vivid pink of 1.9 carats.
The latest sale brought gross proceeds from Lulo diamonds sales to date in 2018 to $10.8 million, at an average price per carat of $1,731.
Meanwhile, the regular production of large Specials (+10.8 carat diamonds) has continued at Lulo, with the latest (post-sale) recoveries including Specials weighing 85 carats (pictured above) and 52 carats.